Ministry of Infrastructure confirms second ship's departure from Odesa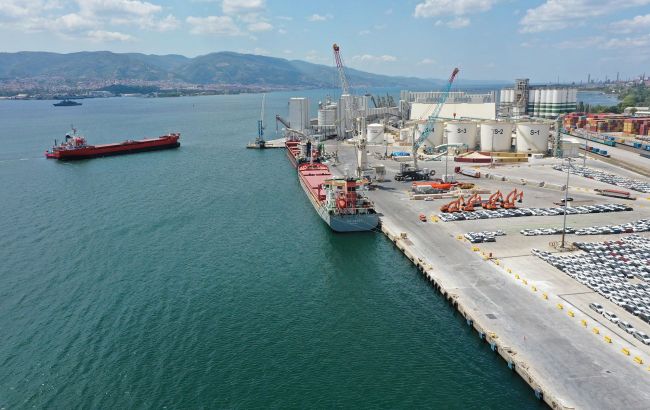 The second ship is proceeding through a temporary corridor (Getty Images)
The second of the war-blockaded ships has left the port of Odesa and is proceeding through a temporary corridor, according to the Ministry of Infrastructure of Ukraine.
According to the Ministry's information, the PRIMUS bulk carrier, operated by a Singaporean company under the Liberian flag, has departed from the port of Odesa and is moving through the temporary corridor established for civilian vessels to and from the Black Sea ports of Ukraine.
The Ministry reported that the ship had been in the port since February 20, 2022, with a cargo of metal products destined for African countries.
This is the second vessel to use the temporary corridor for civilian ships.
Andrii Klymenko, the head of the project "The Institute of Black Sea Strategic Studies," reported yesterday that the PRIMUS bulk carrier had departed from the port of Odesa.
What preceded this
In July, Russia declared that it was exiting the "grain deal" due to alleged non-compliance with its terms. Simultaneously, the Russian military began shelling Ukrainian ports and grain infrastructure in the south of Ukraine.
As reported recently, Ukraine announced the opening of temporary corridors for trade vessels in the Black Sea. However, the Ukrainian Navy emphasized that the threat from Russia persists. These routes are primarily intended for the departure of civilian vessels that have been in Ukrainian ports, including Chornomorsk, Odesa, and Pivdennyi, since the beginning of the conflict.
On August 16, the first ship departed from the port of Odesa after the suspension of the "grain deal."