Ministry of Defense announced dates for the next Ramstein meeting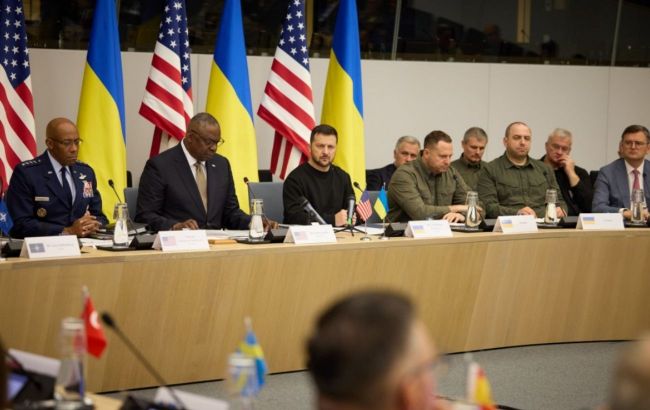 Ramstein will take place in November (photo: president.gov.ua)
The next meeting in the Normandy format is scheduled to take place in November of this year. The exact date will be announced later, states Illarion Pavlyuk, the Chief of the Press and Information Department at the Ministry of Defense.
"The next meeting will take place in November. The exact date will be known later. The focus will be on winter preparations, including air defense, artillery, and ammunition. However, the needs always depend on what is required by the troops on the front lines, and these needs are constantly refined," said Pavlyuk.
In addition to the Normandy format meeting, Pavlyuk mentioned that there are weekly calls between the Minister of Defense and his colleagues from partner countries.
"Work is ongoing continuously. There is also work being done within the framework of the 'capability coalition,'" he added.
Ukraine proposed the creation of a coalition for the development of the defense industry during the Ramstein-16 meeting.
What is known about Ramstein 16
On October 11, a regular meeting in the Ramstein format took place at NATO headquarters in Brussels with the participation of Ukraine's Defense Ministry. On the same day, a meeting of the Ukraine-NATO Council was also held. As a result of a series of meetings within the Ramstein format, Ukraine will receive financial and military assistance from partner countries.
During the meeting, President Volodymyr Zelenskyy raised the issue of additional air defense systems and ammunition for artillery. The United States considers this a priority when providing assistance.
As noted by the Chairman of the Joint Chiefs of Staff of the United States, General Charles Brown, Ukrainian soldiers are determined to continue counteroffensive actions during the winter period, despite the challenges posed by the weather.