Military support for Ukraine is task for decades - Bundeswehr General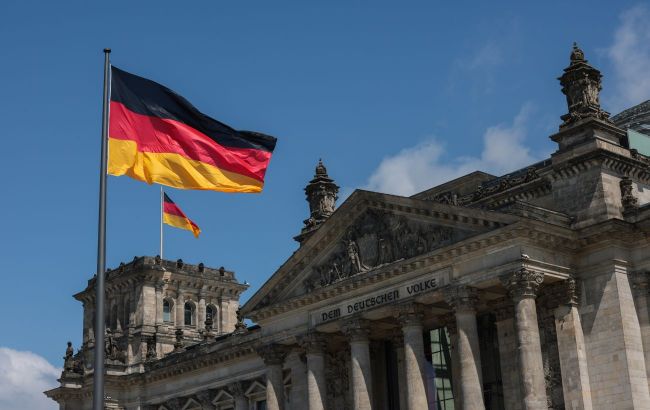 Bundeswehr general believes that military support for Ukraine is a task for decades (Photo: Getty Images)
Allies, including Germany, are committed to providing military support to Ukraine until the end of this decade and beyond, according to Major General Christian Freuding, head of the Special Staff for Ukraine at the German Ministry of Defence, in an interview with Stuttgarter Nachrichten.
He stated that initially, partners discussed short-term support for Ukraine with the start of the full-scale invasion by Russia, but now they are considering a long-term perspective.
The general noted that allies are discussing with Ukraine how the Ukrainian Armed Forces should look in the future.
"One thing is clear: military support for Ukraine is a task until the end of the decade and beyond. Funds have already been budgeted in our financial planning until 2032, indicating our determination," said Froehling.
He emphasized the need to help Ukraine develop capabilities to remain a free state capable of defending itself and deterring attackers.
"For me, the fight for freedom has no expiration date," said the German general.
He also added that it is necessary to show dictator Vladimir Putin that Ukraine and its allies will endure longer than Russia.
Germany's assistance to Ukraine
Germany has become one of the countries assisting Ukraine by offering military, political, and financial support. Berlin has provided various types of artillery, Leopard tanks of older and newer modifications, air defense systems IRIS-T and Patriot, ammunition, vehicles, drones, and other types of weaponry.
In the aid package from August 17, Germany transferred two launchers of the short-range air defense system IRIS-T to Ukraine. In the latest assistance package from October 27, Ukraine received another IRIS-T launcher and four armored personnel carriers.
Earlier, the German government announced that it would be providing €200 million to Ukraine, earmarked for Ukraine's recovery.
Recently, Germany supplied Ukraine with a new package of military assistance, including components for IRIS-T air defense systems, armored vehicles, and various drones.