McCarthy urges U.S. Senate to refuse Ukraine aid to avoid shutdown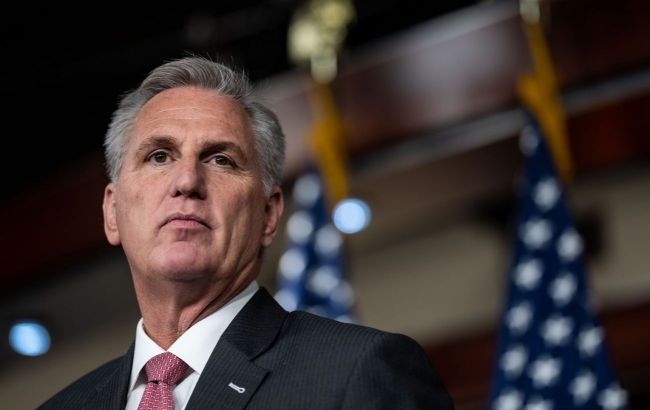 House Speaker Kevin McCarthy (GettyImages)
Speaker of the United States House of Representatives, Kevin McCarthy, has said that funds for assistance to Ukraine must be excluded from the additional spending bill to prevent a shutdown, CNN reports.
"I think if we had a clean one without Ukraine on it, we could probably be able to move that through. I think if the Senate puts Ukraine on there and focuses on Ukraine over America, I think — I think that could cause real problems,"said the Republican speaker.
McCarthy said if the Senate produces a bill "in the manner that they are" it will likely lead to a shutdown of the U.S. government.
A shutdown is a situation where a part of the U.S. government ceases operations due to the absence of an approved budget. During this time, many government employees work without pay or are placed on indefinite leave.
Assistance to Ukraine from the U.S. and the government shutdown
President of the United States, Joe Biden, requested Congress to approve additional spending of approximately $40 billion, including $24 billion for Ukraine and other international needs to continue supporting us in the fight against Russian aggression.
This request received bipartisan support in the Senate. However, the House of Representatives, where Republicans hold a slim majority, and some on the far-right, especially those closely associated with former President Donald Trump, criticizes American funding for Kyiv and has not yet voted on the budget.
President Joe Biden called on House Republicans to take action and do their job to prevent a shutdown. He criticized McCarthy and warned that a government shutdown would have far-reaching consequences.