Lithuanian President to discuss support for Ukraine with Global South leaders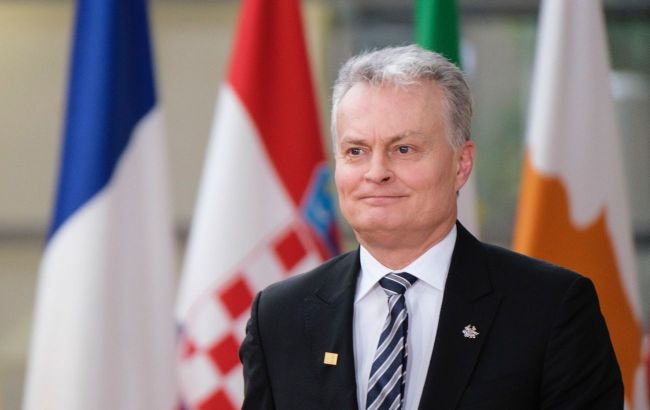 Photo: Lithuanian President Gitanas Nauseda (Getty Images)
Lithuanian President Gitanas Nauseda has announced that he will address the issue of supporting Ukraine in meetings with leaders of Global South countries during the UN General Assembly. These meetings will take place on the sidelines of the UN General Assembly, according to LRT
"During the talks with the leaders, a lot of attention will be paid to the formulation of our united position, especially with the representatives of those countries that we call the Global South and which have a slightly different narrative to the ongoing processes," Nauseda stated
The term "Global South" is used to refer to countries in Latin America, Africa, and Asia, excluding Israel, Japan, South Korea, and Oceania, excluding Australia and New Zealand.
Nauseda will also meet with UN Secretary-General Antonio Guterres.
"We support those UN initiatives that help Ukraine resist aggression, which are aimed at holding Russia accountable for the terrible crimes it commits on the territory of Ukraine, such as child abduction, sexual crimes," said the Lithuanian leader.
He emphasized Lithuania's readiness to assist in resolving the issue of grain exports from Ukraine.
"Lithuania makes its contribution here. The Lithuanian alternative channel, together with other Baltic ports, is well known and used by the Ukrainian side. The most important thing is to remove the obstacles that still exist and do not allow us to reveal the potential of this channel," added Nauseda.
Cooperation with the Global South
Ukraine has recently strengthened diplomatic cooperation with countries in the Global South, including Africa, Asia, the Middle East, South America, China, and India.
A major summit took place in Saudi Arabia, where discussions on peace in Ukraine were held. Russia was not invited to the summit. Ukrainian government representatives emphasized that the meeting of diplomats and political advisors from 40 countries marked a breakthrough.