Summit in Saudi Arabia is 'breakthrough' for Ukraine: Ukrainian Minister of Foreign Affairs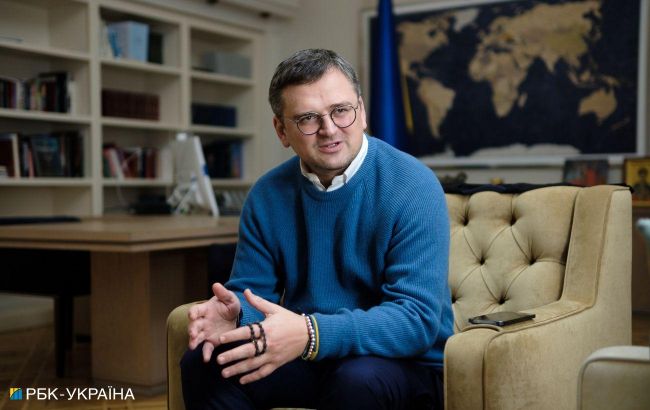 Ukraine's Minister of Foreign Affairs, Dmytro Kuleba (Photo: Vitalii Nosach, RBC-Ukraine)
The peaceful summit in Saudi Arabia over the past weekend has been a breakthrough for Ukraine, demonstrating the potential for uniting nations around President Volodymyr Zelenskyy's formula for peace, according to a statement of the Minister of Foreign Affairs of Ukraine, Dmytro Kuleba, cited by Reuters.
"If a country wants to be in the front seat of world politics, it has to become part of these coordination meetings," Dmytro Kuleba said, referring to the talks in Jeddah and a smaller event earlier this summer in Copenhagen.
Kuleba noted that the number of countries interested in participating in peace talks had significantly increased in recent weeks. He added that these developments laid a crucial foundation for future negotiations concerning Ukraine's peaceful vision.
"I believe the meeting in Jeddah was a breakthrough because for the first time, we brought together countries representing (the) entire world, not only Europe and North America," Kuleba
Summit in Saudi Arabia
During the two-day meeting in Saudi Arabia that took place on August 5-6, the main topic became the Ukrainian Peace Formula. The first report about the meeting was made by The Wall Street Journal. Subsequently, the information was confirmed by the Office of the President.
Representatives from more than 40 countries were invited to the summit, including India, Brazil, Indonesia, Egypt, Mexico, and China.
Following the summit, Andriy Yermak, the Head of the Presidential Office, stated that while some representatives held different perspectives, all countries demonstrated commitment to the principles of the UN Charter, international law, and respect for sovereignty and territorial integrity.
Ukrainian Peace Formula
During his address at the G20 summit in November 2022, Ukrainian President Volodymyr Zelenskyy first proposed the peace formula to halt the destructive Russian war. It consists of 10 points.