Open, honest dialogue: Zelenskyy's Office on outcomes of summit in Saudi Arabia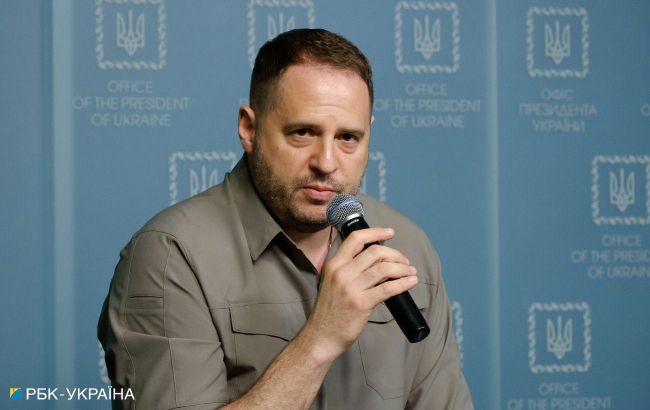 Head of the Office of the President of Ukraine Andriy Yermak (Vitalii Nosach, RBC-Ukraine)
On August 5, Jeddah, Saudi Arabia, hosted the peace summit on the key principles of restoring lasting and just peace for Ukraine. The talks between the representatives of the countries were "open and honest", according to the Office of the President of Ukraine.
It is reported that over 40 countries participated in the summit. This indicates the world's great interest in establishing sustainable and lasting peace.
"We had very productive consultations on the key principles on which a just and lasting peace should be built. We had an extremely honest, open conversation, during which representatives of each country could voice their position and vision," said Andriy Yermak, Head of the President's Office and leader of the Ukrainian delegation.
Yermak mentioned that there were different views, but all the participants demonstrated their countries' commitment to the principles of the UN Charter, international law, and respect for the sovereignty and inviolability of the territorial integrity of states. "And it is on these principles that President Zelenskyy's Peace Formula is built," he added.
"The meeting in Jeddah was a step towards the practical implementation of peace initiatives proposed by Ukraine. Each state participating in the consultations has the opportunity to show leadership in global efforts for peace. And most of them have already defined their role in the implementation of certain points of the Formula," the statement reads.
The parties agreed to continue working at various representative levels to establish a just and comprehensive peace.
Peace summit in Saudi Arabia
As previously highlighted, the central theme of the summit was the Ukrainian Peace formula. The initial report was first released by The Wall Street Journal and later confirmed by the President's Office.
Representatives from more than 40 countries were invited to the summit, including Global South states like India, Brazil, Indonesia, Egypt, and Mexico. China also sent its own delegation.
Zelenskyy's Peace formula includes ten key points aimed at ensuring security in Ukraine amid ongoing military actions. These include radiological and nuclear safety, food security (expanding the grain deal), energy security, the release of all POWs, withdrawal of Russian troops, cessation of hostilities, etc.