Lithuania urges speeding up munition supply to Ukraine: EU has resources to outmaneuver DPRK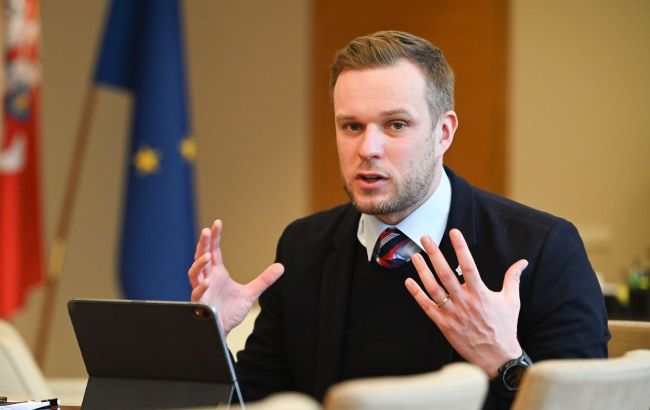 Minister of Foreign Affairs of Lithuania Gabrielius Landsbergis (flickr.com/mfa_lithuania)
The European Union possesses the resources to supply Ukraine with more artillery shells than North Korea provides to Russia, according to Lithuania's Minister of Foreign Affairs, Gabrielius Landsbergis.
He reminded that the European Union had pledged one million artillery shells to Ukraine, but as of now, only 300,000 have been delivered. Meanwhile, North Korea has sent 350,000 shells to Russia.
"We surely have the resources to outperform North Korea. We should stop being frozen in the headlights while brave Ukrainians die," emphasized the minister.
Transfer of munitions from North Korea to Russia
On September 13, North Korean leader Kim Jong Un and Russian dictator Vladimir Putin met in Russia to discuss military cooperation and the transfer of artillery supplies and weaponry to Russia in exchange for technology.
Economist has reported that Pyongyang has been supplying Moscow with artillery shells and Katyusha rockets for most of the year.
Recently, the head of the Estonian Defense Forces Intelligence Center, Colonel Ants Kiviselg, stated that North Korea could have transferred 300-350,000 artillery munitions to Russia, which would last Moscow for approximately a month of medium-intensity military operations in Ukraine.
For more details on the arms transfer from North Korea, please refer to RBC-Ukraine's report.
Ammunition for Ukraine from the EU
In early May, the EU Council adopted a decision to provide assistance to Ukraine for joint purchases of munitions and missiles. The plan was to deliver one million shells to Ukraine.
However, Bloomberg reported that the European Union is falling behind its schedule for supplying artillery shells to Ukraine. Currently, only 30% of the plan has been fulfilled.