EU falling short on plan to supply Ukraine with ammunition - Bloomberg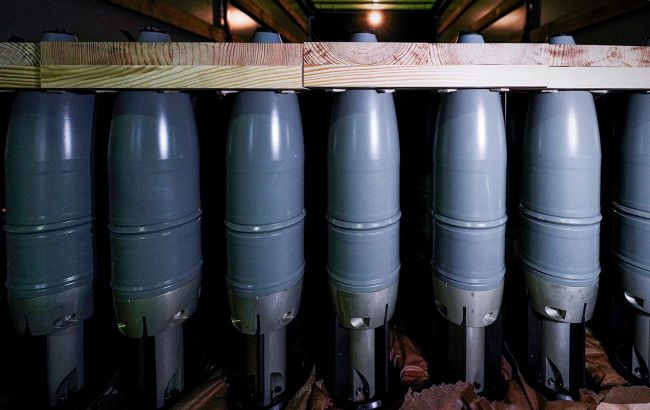 The EU is behind schedule in supplying Ukraine with ammunition (facebook.com/ukroboronprom)
The European Union is falling behind its plan to supply Ukraine with one million artillery shells by March 2024, currently delivering only 30% of the target, according to Bloomberg.
The EU had pledged to provide Ukraine with artillery ammunition over a 12-month period, initially from existing stocks and later through joint procurement contracts and increased industrial capacity. However, more than half of this time has already passed, and the plan has only reached 30% completion, raising doubts about whether the goal will be achieved based on the volume of contracts signed to date.
According to informed sources, several EU member states have privately appealed to the bloc's foreign policy department to extend the deadline. The United States, which aims to increase its own production to about one million shells per year by 2024, has also called on the EU to intensify its efforts.
Besides, the ongoing war between Israel and Hamas presents additional risks for arms supplies to Ukraine.
Although the current requirements of Israel and Ukraine regarding ammunition do not entirely overlap, even a small transfer of 155mm artillery shells from Kyiv could be significant when the supply is so limited, the publication notes.
Furthermore, the report mentions that the price of ammunition has increased since the EU initiative was announced, which may result in insufficient funds allocated for it.
Latvia, Lithuania, Estonia, Germany, Poland, and the Netherlands plan to collectively supply Ukraine with 300-400 thousand ammunition. Additionally, Finland, Denmark, and Sweden have placed orders totaling 52 million euros, but production will not commence until 2024.
Ammunition for Ukraine
Aid for Ukraine in the form of ammunition was approved by the EU Council in early May, with plans to provide Ukraine with one million shells.
The European Defence Agency (EDA) signed its first contracts for joint procurement of artillery shells for Ukraine on September 5. EU member states will be acquiring universal shells for the most common artillery howitzers, including the French Caesar, Polish Krab, German Panzerhaubitze 2000, and Slovak Zuzana.