EU signs first contracts for joint procurement of shells for Ukraine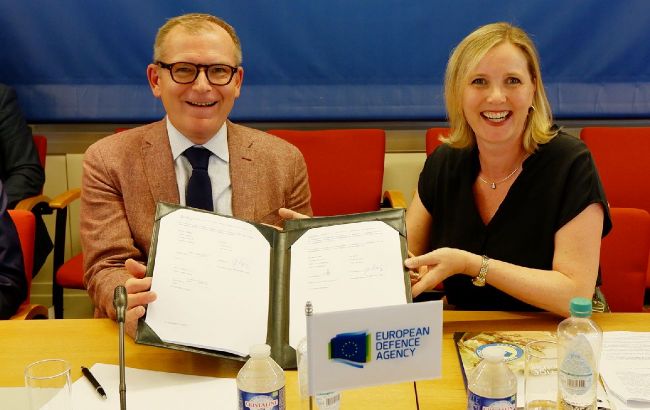 EU signed the first contracts for joint procurement of shells for Ukraine (Photo: eda.europa.eu)
The European Defence Agency (EDA) has signed its first contracts for joint procurement of artillery ammunition for Ukraine. The contracts cover 155mm ammunition, reported the EDA's press service.
The agreements were signed in Brussels on September 5. EU High Representative for Foreign Affairs and Security Policy, Josep Borrell, emphasized that eight defense contracts were signed. EU member states and Norway can now purchase ammunition through the defense agency, which will function as a procurement agency.
EU members will acquire universal ammunition for the most widely used artillery howitzers: the French Caesar, Polish Krab, German Panzerhaubitze 2000, and Slovak Zuzana.
Other framework contracts for different artillery systems will be concluded soon.
Million rounds of ammunition for Ukraine
At the end of winter, it became known that Ukrainian forces faced a shortage of artillery ammunition. Therefore, in early May, the EU Council approved a decision to provide Ukraine with €1 billion for joint purchases of ammunition and missiles. It is planned to deliver a million rounds of ammunition to Ukraine.
In addition to direct supplies from the stockpiles of EU member states joint procurement of ammunition has also been organized.
In early June, the European Parliament supported a document on increasing European production of ammunition and missiles. In July, the European plan to expand ammunition and missile production came into effect.