Lithuania allocates 2 million euros to Ukraine for mitigation of social consequences of war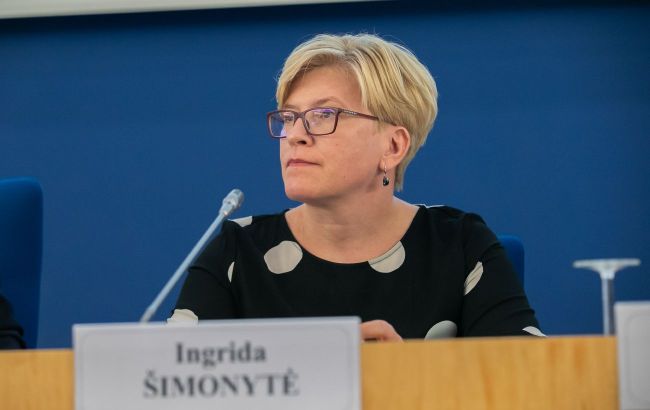 Prime Minister of the Republic of Lithuania Ingrida Šimonytė (flickr.com)
Lithuania has allocated 2 million euros to Ukraine for the elimination of social consequences of the war with Russia. This decision was approved by the Cabinet of Ministers of Lithuania, reports the press service of the Ministry of Finance of Lithuania.
According to the information, Lithuania will transfer 1 million euros each to the Inclusion Fund of the European Bank for Reconstruction and Development (EBRD) and the Solidarity Fund of Ukraine of the Council of Europe Development Bank (CEB), which supports social projects.
The Ukrainian program of the EBRD's Actions Fund for ensuring equality and gender equality aims to create a business environment and develop human capital, enabling the expansion of employment opportunities for war veterans, disabled individuals, and other victims of the Russian war in Ukraine. The program also includes providing psychological support to these individuals.
The goal of the EBRD's Solidarity Fund in Ukraine is to support internally displaced persons in Ukraine and contribute to the country's recovery. The fund will address a wide range of social tasks arising from the war, such as ensuring the well-being and integration of internally displaced persons, restoring social infrastructure in key areas of the country, including the major repair of damaged apartment buildings, providing more resilient housing solutions, and enhancing the potential of Ministry for Restoration of Ukraine.
It is expected that Lithuania will transfer the funds to both funds by the end of 2023.
Lithuania's assistance to Ukraine
It was recently announced that damaged Leopard tanks, which suffered during combat operations in Ukraine, would be repaired in Lithuania.
Additionally, Lithuania will allocate approximately 340 million euros to assist Ukraine next year. Part of the funds will be spent on the education sector.
A month ago, Lithuania delivered sets of radar equipment for the needs of the Ukrainian Naval Forces.