Liberation of Crimea from Russian occupation: Estonian intelligence gives forecast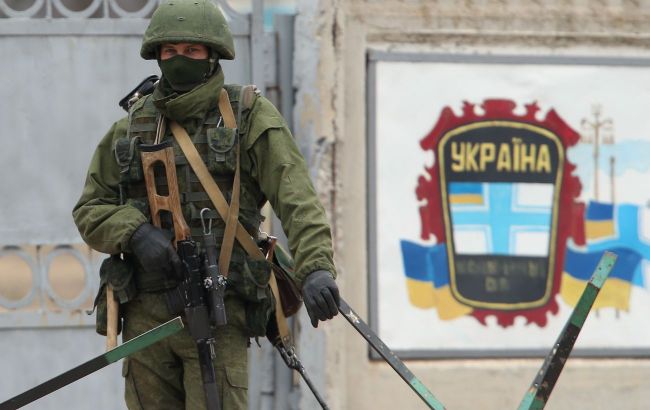 Estonian intelligence gave a forecast for the liberation of Crimea from occupation (Photo: Getty Images)
Russia had ample time to construct defense fortifications, making it challenging for Ukrainian forces to liberate Crimea and isolate the occupying forces from the surrounding territories, said Ants Kiviselg in an interview with RBC-Ukraine.
" I'm not in a position to discuss Ukrainian actions. I can say that what I see is a very difficult situation," Kiviselg responded to a question regarding his predictions for the progression of the conflict and the counteroffensive by the Ukrainian Armed Forces.
Russia has had ample time to establish its defense lines, and the occupying forces possess air superiority in certain regions.
"So, it is challenging for Ukraine to liberate Crimea and cut off the Russians from certain territories," added the head of Estonian intelligence.
Liberation of Crimea
Recently, President Volodymyr Zelenskyy stated at the Crimean Platform Summit that despite Ukrainian troops' inability to regain control of Russian-occupied Crimea, the Armed Forces have made progress in liberating the peninsula.
Zelenskyy cited the Russian navy's gradual withdrawal from Crimea and its inability to operate in the western Black Sea as the first result of this progress.
The Ukrainian Armed Forces have achieved two notable successes. Firstly, Russian terrorists lack a stable security base and reliable logistical routes in Crimea and the occupied territories of the Black Sea and Azov coasts. Secondly, pro-Ukrainian sentiments are gaining traction in Crimea despite Russia's continued control of the region.
Lastly, Ukraine has restored the Black Sea as a vital security artery that contributes to global food stability.