Liberation of Crimea: Zelenskyy shares results Armed Forces achieved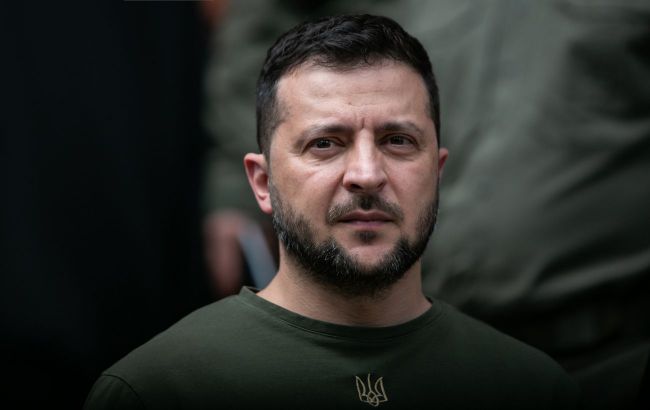 Ukrainian President Volodymyr Zelenskyy (Photo: Getty Images)
At the Crimea Platform Summit, President of Ukraine Volodymyr Zelenskyy said that despite Ukrainian forces not yet reclaiming Crimea, which Russia currently occupies, the Armed Forces of Ukraine (AFU) have achieved certain results in the liberation efforts of the peninsula.
"There might have been an impression that Crimea is supposedly 'subdued.' And now these illusions are melting. I just remind you of our results," said Zelenskyy.
The first result, according to him, is that the Russian military fleet is no longer capable of operating in the western Black Sea and is gradually retreating from Crimea.
"And this is a historic achievement. Recently, the Russian leadership was forced to announce the creation of a new base for the Black Sea Fleet rather than for its remnants in the occupied territory of Georgia. That is, in the southeastern part of the sea, as far away as possible from Ukrainian missiles and naval drones. But we will reach them everywhere," emphasized the President.
The second success for the Ukrainian Armed Forces is that Russian terrorists no longer have any secure bases or entirely reliable logistical routes in Crimea and the occupied parts of the Black Sea and Azov coast.
"As of now, we have not achieved full fire control over Crimea and adjacent waters. But it will happen. It's a matter of time," added the head of state.
The third result is that pro-Ukrainian sentiments in Crimea are becoming more apparent, even though Russia still controls the land.
"Just like in other occupied areas of the country, people in Crimea realize that Russia will leave there and are waiting for Ukraine. We see that we have many allies in Crimea," stressed Zelenskyy.
The fourth success the President mentioned is that Ukraine has restored the role of the Black Sea as a secure artery on which global food stability depends.
"Without our agrarian export, a grain crisis in the food market and social chaos become a threat to dozens of different nations from the western coast of Africa to Bangladesh to Indonesia. It's a cornerstone when the Ukrainian food sector disappears. The entire global food market collapses," emphasized Zelenskyy.
Crimea Platform Summit
The Second Parliamentary Summit of the Crimea Platform is in Prague. Nearly 70 parliaments and parliamentary assemblies representing five continents are participating in it.
The main goal of the Crimea Platform is to consolidate international efforts to de-occupation Crimea, protect the rights and freedoms of the peninsula's population, and enhance security in Europe and globally.
For more information on the new Crimea Platform summit hosted by Czechia - in the material on RBC-Ukraine.