Kremlin official linked to Ukrainian children deportation has neo-Nazi past: Reuters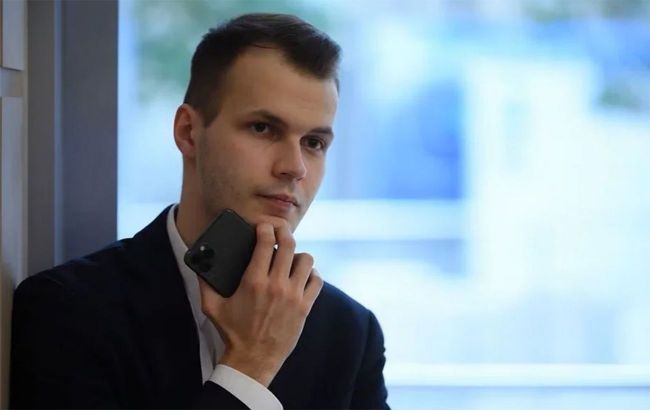 Kremlin Official Alexei Petrov (Photo: VKontakte)
Russian official Alexei Petrov, currently working in the Kremlin, was a supporter of "white supremacy" during his teenage years, according to Reuters.
According to journalists, Petrov is 27 years old and serves as an advisor in the Office of the Russian Presidential Commissioner for Children's Rights, Maria Lvovova-Belova. Back in December 2022, he came under EU sanctions as he was implicated in the "illegal transportation of Ukrainian children to Russia and their adoption by Russian families."
It has been revealed that between the ages of 16 and 19, he shared at least three posts on social media containing videos and images related to an ultra-right Russian organization, as well as three images associated with neo-Nazism.
In 2012, Petrov posted a photo featuring a variation of the Celtic cross and a baseball cap with the numbers "88" printed on the front. He also shared a video related to the group Wotanjugend, which, according to media reports, supports white supremacy.
Additionally, Petrov's Skype handle was "wotan_jugend8989," resonating with the name of the organization Wotanjugend. In his Instagram pseudonym, "anat1k8814," investigators found a reference to Adolf Hitler.
As reported by Reuters, the number 88 is often used by neo-Nazis because both words in the Nazi salute "Heil Hitler" start with the eighth letter of the alphabet.
The number 4, in neo-Nazi circles, symbolizes the slogan "Fourteen Words," formulated by David Lane, a member of the American white supremacist group "The Order."
Petrov himself stated that he does not remember what he posted many years ago and that since then, the public pages could have changed names. He also asserts that he was never a member and did not have social media accounts associated with or linked to neo-Nazism.
Deportation of Ukrainian children
The case of the deportation of Ukrainian children, the International Criminal Court issued an arrest warrant for Russian dictator Vladimir Putin and ombudsman Maria Lvovova-Belova.
Earlier, Ukraine's First Lady, Olena Zelenska, stated in an interview with RBC-Ukraine that Russia has taken about 19,500 children from Ukraine. The process of repatriating them is complex and prolonged as Russians refuse to cooperate.
The British Ambassador to Ukraine, Melinda Simmons, stated that Russia kidnaps Ukrainian children to obliterate the next generation of defenders of Ukraine.