Zelenska reveals the number of Ukrainian children deported by Russia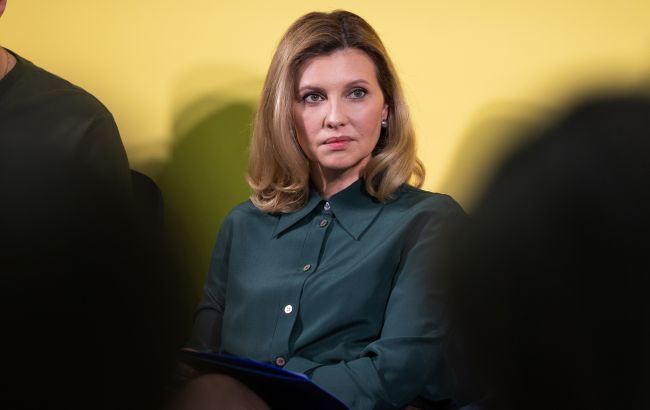 The First Lady of Ukraine, Olena Zelenska (Photo: facebook.com/olenazelenska.official)
Russia has deported approximately 19,500 children from Ukraine. The process of repatriating these young Ukrainians is complex and time-consuming, explained Ukraine's First Lady, Olena Zelenska, in an interview with RBC-Ukraine.
She noted that according to social services data, Russia has deported 19,500 children from Ukraine, although the Russians claim higher figures.
"But in reality, returning the children is very difficult," said Zelenska. "Currently, with the efforts of Ukrainian ombudsmen and human rights activists, only 371 children have been successfully repatriated. We understand that this is such a small number considering the amount of work that lies ahead. But this is such a delicate matter. It's not about territories or money - it's about little people who cannot make their own decisions. That's why the mechanisms involved must be very flexible and humane," Zelenska stated.
According to the First Lady, mechanisms for the repatriation of Ukrainian children are still being developed since everything happening around this issue is about documenting Russia's violations of the law.
"There are many such documented violations and mechanisms in place. For example, the special OSCE commission has established the so-called 'Moscow Mechanism' to record all the crimes committed in the deportation of our children. The UN special commission has also documented numerous violations of children's rights during the war initiated by Russia. The NATO Parliamentary Assembly, held in May, also recognized Russia's actions in Ukraine as genocide. This is a significant step," she emphasized.
Olena Zelenska reminded that the International Criminal Court has issued an arrest warrant for Russian dictator Putin and Russian ombudswoman Maria Lvova-Belova. However, she noted that this is also a means of documenting Russia's crimes. The First Lady believes that Ukraine, together with international partners, must seek and develop mechanisms for the return of the children.
"Because if the aggressor does not engage in any negotiations and we cannot even obtain reliable information from them, then we cannot expect them to cooperate and return the children to us. Unfortunately, we may not have that possibility," she said. "I am convinced that with so many adults working to repatriate the children, we must collectively find such mechanisms. But, unfortunately, this path will not be easy or swift," she added.
Arrest warrant for Putin
It is worth noting that the International Criminal Court has issued an arrest warrant for Russian President Vladimir Putin, as well as for ombudswoman Maria Lvova-Belova, in the case involving the deportation of Ukrainian children.
Now, countries that have ratified the Rome Statute are obligated to arrest Putin if he enters their territory.