Kherson shelling on August 7: Russian forces launch three overnight attacks, resulting in casualties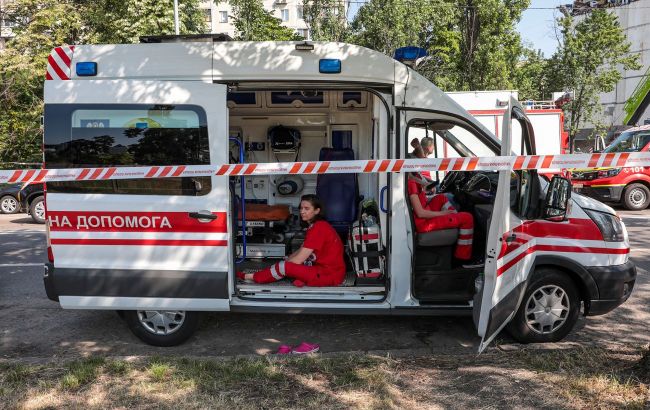 Russian forces launch three overnight attacks on Kherson (Photo: Getty Images)
According to the Telegram channel of Olexander Prokudin, head of the Kherson Regional Military Administration, Kherson came under heavy fire as Russian forces initiated three separate attacks on its central area during the night of August 7. The shelling resulted in casualties and claimed the life of a woman.
"This night marked a harrowing ordeal for Kherson residents. Russian military units relentlessly targeted residential buildings in the heart of the city," Prokudin wrote.
Around 12:50 a.m., Russian occupying forces endured the first attack as residential buildings were pounded by enemy fire. As a result, eight residents were diagnosed with situational-neurotic reactions, with one less mobile individual being hospitalized.
While dealing with the aftermath of the fire caused by the hostile assault, two firefighters sustained injuries. They were rushed to a medical facility for treatment due to overall body overheating.
Approximately 30 minutes later, the shelling resumed. Tragically, a 59-year-old woman lost her life when an artillery shell struck her residence. A 60-year-old man also suffered a concussion due to the impact.
The relentless attacks persisted, with Russian forces launching another assault on a residential building around 3:15 a.m. A 93-year-old woman was wounded in the attack and subsequently hospitalized with blast-related injuries and a concussion.
Andriy Yermak, the head President's Office, shared photos of a fire that erupted in a nine-story building in Kherson as a result of enemy shelling.
Photo: Russian forces launching another assault on a residential building, causing a fire (t.me/ermaka)
"In the aftermath of the attack, a fire broke out on the facade of a nine-story building from the 1st to the 5th floor, covering an area of 350 square meters. Rescue teams from the State Emergency Service saved two individuals on-site, while an additional seven were evacuated," stated a spokesperson from the State Emergency Service.
The unrelenting shelling of Kherson
Since the reoccupation of the right bank of the Dnipro river in the Kherson region, Russian forces have been subjecting the city to near-daily shelling from the opposite riverbank. Russians have employed heavy weaponry and aviation in their attacks.
Earlier this month, Russian troops bombarded Kherson with artillery fire during the night of August 5, injuring two individuals in the process.
On August 3, Russian forces targeted a church in the city center of Kherson. The attack wounded three passengers on a trolleybus passing by the cathedral at the time of impact.