Russian attack on August 3 hits public transportation in Kherson, resulting in injuries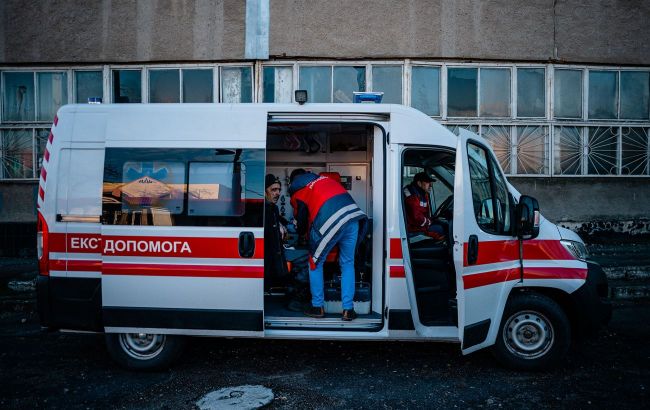 Russian attack hits public transportation in Kherson (Photo: Getty Images)
According to the Telegram channel of Roman Mrochko, the head of the Kherson City Military Administration, Russian forces have once again targeted the city of Kherson with a morning assault. This time, they struck public transportation, leaving three individuals wounded.
"Once again, an unrelenting barrage by the enemy from early morning hours! This time, the occupants shelled public transportation and individuals commuting to work," Mrochko wrote.
As a result of the attack, three individuals sustained injuries.
Photo: Aftermath of the strike on public transportation in Kherson (t.me/roman_mrochko)
Alexander Prokudin, the leader of the Kherson Military Administration, conveyed that Russian military forces shelled a church located in the city center of Kherson in the morning.
As a result, three passengers aboard a trolleybus, passing by the cathedral at the moment of the Russian strike, were injured. They were promptly taken to the hospital by an ambulance.
Prokudin stated, "A 39-year-old woman and a 53-year-old man are receiving medical assistance and undergoing examinations. Additionally, a 74-year-old grandfather sustained severe chest injuries and a closed cranial-cerebral trauma. Medical professionals are fighting for his life."
Photo: Church hit by Russian fire in Kherson (t.me/olexandrprokudin)
Updated 9:24 a.m.
"During the firefighting operation following the blaze caused by shelling at St. Catherine's Cathedral, a repeated shelling occurred," the Ministry of Internal Affairs of Ukraine reported.
As a result of the attack, four employees of the State Emergency Service of Ukraine were injured. All of them have been hospitalized and are receiving necessary medical care. Additionally, specialized equipment has been damaged.
Kherson under fire
Russian occupying forces continue to subject Kherson to constant bombardment. On August 1, Russian forces targeted a hospital in Kherson, resulting in the death of a young doctor who had recently taken up his position. Five individuals were wounded, although initially only one nurse's serious injury was reported. Furthermore, during the attack on August 1st, a police officer lost his life.
During the night and morning of August 2, the city once again faced further attacks from Russian forces targeting residential buildings, leading to injuries sustained by two individuals.