Russian night and morning attack on Kherson: damage and injuries reported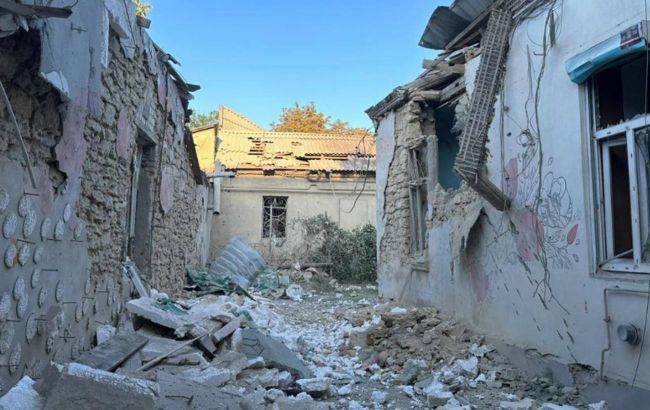 Russians shelled Kherson at night and in the morning on August 2 (t.me/pgo_gov_ua)
In yet another act of aggression, Russian forces shelled Kherson at night and in the morning on August 2, causing destruction and injuries, according to the Chairman of the Kherson Regional Military Administration, Oleksandr Prokudin.
Nighttime shelling
Prokudin disclosed that during the night of August 2, the Russian army once again targeted the central part of Kherson. At approximately 03:20, the occupiers struck a residential area, deliberately aiming at the homes of civilians. The attacks resulted in fires breaking out in the affected areas, which were promptly extinguished by rescue teams. However, two individuals sustained injuries as a result of the attack. A 56-year-old woman was hospitalized in severe condition, while a 59-year-old man received on-site medical assistance.
Morning shelling
The shelling of Kherson continued in the mornign. This time, the occupiers targeted a bank building and the residence of a 78-year-old woman. While her house has been damaged, thankfully, the elderly woman sustained no injuries.
According to the Prosecutor General's Office, preliminary information suggests that the occupiers used artillery and mortars to attack the city.
The Kherson District Prosecutor's Office has initiated a pre-trial investigation into the violation of laws and customs of war under Article 438, Part 1, of the Criminal Code of Ukraine.
Russian occupiers are constantly shelling Kherson. Yesterday, on August 1, Russian troops attacked a hospital in Kherson, killing a young doctor who had just started his job. Five people were wounded, although initially only one nurse was reported to have severe injuries. A police officer was also killed in the shelling on August 1.