Russian occupants shell a hospital in Kherson: number of wounded increased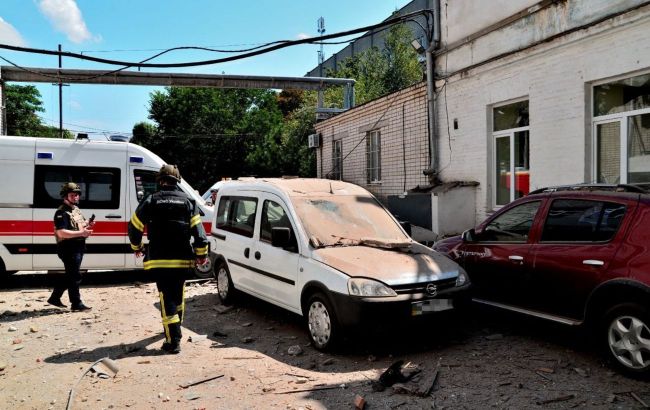 The number of wounded due to Russian shelling of a hospital in Kherson has increased (Photo: t.me/dsns_telegram)
As a result of the Russian military's shelling of a hospital in Kherson on the morning of August 1, five people were injured, and one doctor was killed, according to the head of Kherson Regional State Administration, Oleksandr Prokudin.
"Four more medical workers were injured due to today's shelling of the hospital in Kherson," Prokudin wrote.
The injured were diagnosed with a concussion and acute stress reaction. The victims received medical assistance, and their lives were not in danger.
In total, the Russian missile strike claimed one doctor's life and five others were injured.
Kherson shelling
Today morning, the occupiers struck the city center of Kherson again. The hospital came under attack. A young doctor was killed in the shelling on his first day of work after completing his internship.
Yesterday, on July 31, Russian invaders massively shelled Kherson. According to preliminary data, four people were killed, and 17 others were injured due to the Russian enemy's attacks.