Israeli forces seize Hamas position in Gaza Strip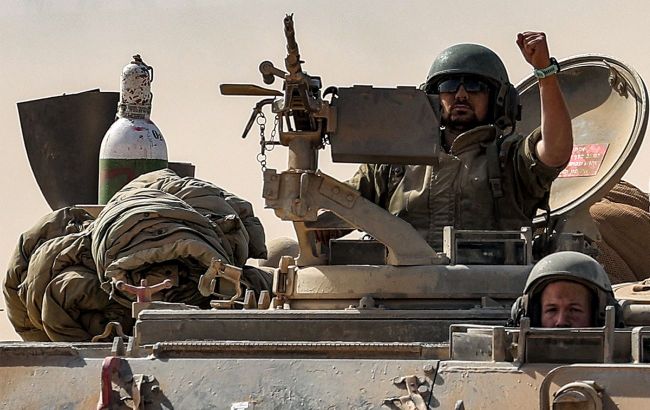 Israeli forces seize Hamas base in Gaza (Photo: Getty Images)
Israeli forces took control of a Hamas base in Gaza on the night of November 6 and targeted 450 sites where terrorists were operating, according to The Times of Israel.

The Israeli army stated that the stronghold contained observation posts, training grounds, and underground tunnels.
The Israel Defense Forces reports that they killed several Hamas militants during the operation. Additionally, other terrorist field commanders were killed in separate battles.
Furthermore, over the last day, Israeli fighter jets attacked more than 450 Hamas targets in the Gaza Strip. These included tunnels, military installations, observation posts, and anti-tank guided missile launch positions.
The leader of Hamas' special operations, Jamal Musa, was killed in an air strike, along with other targets including command centers, anti-tank rocket launch positions, and observation posts, by the Israeli air force.
The war in Israel
In October, Hamas militants invaded Israel and killed and kidnapped soldiers and civilians. In response, Israel declared war on the Iron Swords militants.
The Israel Defense Forces then extended its ground operation in the Gaza Strip and sent troops and equipment to the region.
This action reportedly took place after negotiations between Israel and Hamas on the hostages' release stalled.
The spokesperson for the Israeli Defense Forces, Rear Admiral Daniel Hagari, stated that Israeli troops have fully encircled Gaza City and that there is no ceasefire in effect.
It was also announced yesterday that Israeli ground forces have surrounded Gaza and have made it to the sea.