Ireland alters plans to accommodate 1000 Ukrainians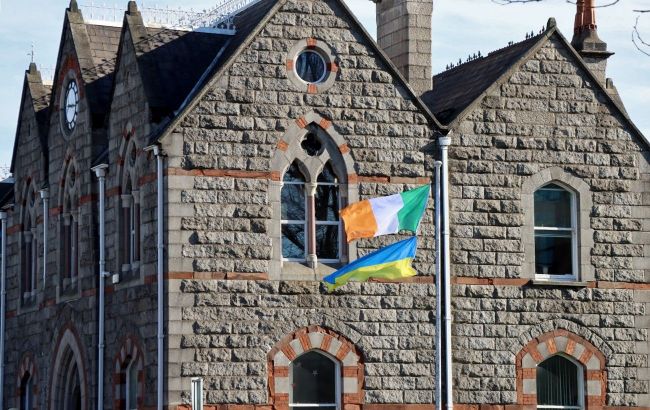 Support for Ukraine in Ireland (Photo: facebook.com/CityDublinETB)
Plans to house 950 Ukrainian refugees in Glendaloch estate, Wicklow county, have been canceled. The village is not equipped to handle such a large number of people. The location was initially chosen to provide temporary accommodation for Ukrainians starting on November 20, according to Wicklownews.net.
On the Glendalough Estate, they planned to set up tents with modular houses to house Ukrainian refugees for two weeks. The festival location could host up to 950 refugees.
However, Annamo village, with 200 residents, lacks infrastructure, and the nearest shops and facilities are in the villages of Laragh and Roundwood, each approximately six kilometers away. Regular transportation was meant to be provided to the towns of Wicklow and Bray, and refugees would receive medical and social services at the camp.
However, plans to use Glendalough to house Ukrainians have been canceled due to the lack of appropriate conditions for such a large number of people. This cancellation has caused serious concern within the community.
The Integration Department intended to cancel putting Ukrainians in a comparable location in County Leish's Stradbally estate. However, they later extended the agreement.
Additionally, authorities planned to construct 700 modular homes throughout the country for Ukrainians to reside in for up to three years. Some of these projects lacked appropriate sites.
In the meantime, Ireland plans to decrease support for Ukrainian refugees to decrease the influx of people. The proposal is to provide free housing for only 3 months and reduce payments.