Social benefits and housing: Ireland to cut aid for Ukrainian refugees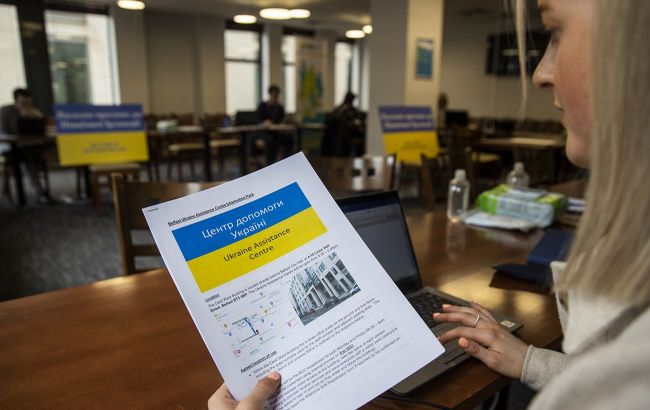 Ukrainians in Ireland (gettyimages.com)
The Irish government is preparing changes to its asylum program to reduce the influx of Ukrainian refugees. Payments for accommodation and reductions in financial assistance may be introduced by the end of the year, according to Prime Minister Leo Varadkar.
The government aims to implement the obligation to pay for accommodation and modify social benefits by the end of the year with the goal of slowing down the flow of people from Ukraine.
According to government figures, between 500 and 800 Ukrainians enter Ireland each week, with one-third of them arriving after receiving temporary protection in other European countries. Ireland has already provided shelter to around 100,000 refugees fleeing the war in Ukraine.
"numbers have been very large. It's putting huge pressure on accommodation. We need to take action that will slow the numbers coming in, so we've got more time to catch up on accommodation and other issues," said the Prime Minister.
He added that they will continue to offer temporary protection to Ukrainians, but it makes sense for the government to consider the assistance provided by other European countries, including not offering an unlimited amount of state-funded housing.
"We can't turn a blind eye to the fact that we have an accommodation shortage. We're in the situation now where we're accommodating people in tents and people in heated cabins," Leo Varadkar said.
Government officials have calculated that approximately 14,000 Ukrainian refugees are already part of the workforce, and the change in social benefits may encourage more people to seek employment. Currently, monthly assistance amounts to over 800 euros per person.
Previously, it was reported that Ireland plans to limit the duration of stay in state-provided housing to 90 days. Until now, refugees have been staying in hotels and collective centers without time restrictions.
In October, the right for Ukrainian refugees to leave state-provided housing without a valid reason was also revoked. Any trips must be reported in advance to the Department of Integration.