Inaccessible to air defense systems: Expert reveals important feature of Bayraktar Akinci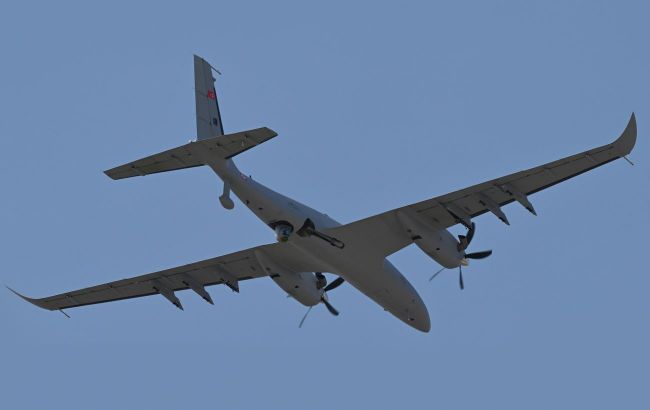 Bayraktar Akinci, effective in the fight against Russia (Photo: Getty Images)
The declared practical ceiling is 12 km, and with the maximum payload, Akıncı reaches over 9 km in altitude. During some of the initial tests with a payload of 1,360 kg, the Ukrainian AI-450T engines lifted the drone to an altitude of 9,188 meters.
However, according to the expert, there are scenarios in which Bayraktar Akinci could still reach altitudes of up to 12 km.
"I know that earlier, the option with the MS-500 engine from Motor Sich with a power of 750 horsepower was considered. It would allow reaching even higher altitudes, possibly up to 12 km with a full load," emphasized the expert.
Such an altitude would make Akıncı inaccessible to many Russian air defense systems
Low-altitude Russian air defense systems can engage targets up to 5-10 km high. Therefore, once the drone reaches an altitude above this range, it becomes effectively inaccessible to Russian air defense systems.
As for the Pantsir-S1 with a claimed engagement range of 15 km, its capabilities have been questioned multiple times. Certain threats could come from Buk and S-300 systems, but long-range munitions would allow operating outside the engagement zones.
In any case, at this stage, Akıncı is only a prospective prototype. Ukraine will not receive or test it in combat mode in the coming months.
"To talk about the inadequacy of Russian air defense systems and claim they won't be able to shoot it down is unprofessional. Likewise, claiming that it will be shot down just like the Bayraktar TB2 is premature. So, discussing 'Akıncı vs. Russian air defense' at this stage is not appropriate," added Ivan Kyrychevskyi.
Construction of the Baykar drone factory in Ukraine
On July 19, 2022, Prime Minister Denys Shmyhal announced the preparation of an agreement withTürkiye to initiate the construction of a Bayraktar drone factory on the territory of our country.
In August, the Baykar Makina company stated that it had registered in Ukraine and acquired a plot of land for the construction of the future plant.
In October 2022, Baykar announced that it would complete the construction of the factory in Ukraine within two years.
In June, the Baykar company received licenses from Türkiye to manufacture Bayraktar TB2 and Akıncı drones in Ukraine.