Implementation of all EU Commission recommendations crucial for Ukraine, Zelenskyy states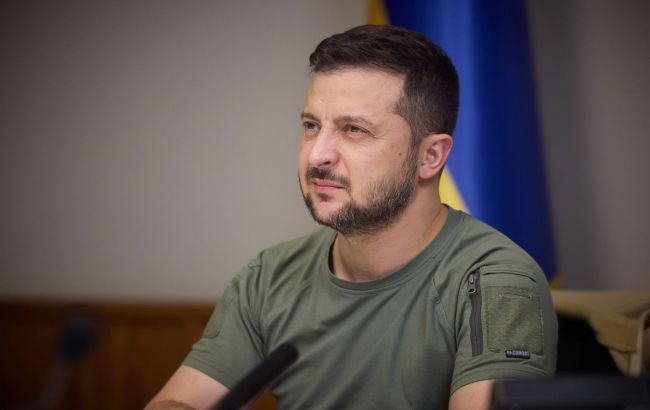 President of Ukraine Volodymyr Zelenskyy (Photo: Getty Images)
For Ukraine, it is crucial to implement all seven recommendations of the European Commission and fulfill what is necessary at this stage on the path to the EU, says President Volodymyr Zelenskyy.
"Today, I have a long meeting with diplomats, government officials, and representatives of the Verkhovna Rada to discuss put country's preparations for the European Council's political decision to start negotiations on Ukraine's EU membership. Our steps and decisions," he said.
Zelenskyy adds that the government is working to obtain an unconditional decision to start negotiations.
"For Ukraine, it's a matter of principle to implement all the recommendations of the European Commission, all seven recommendations, and fulfill everything that is required at this point of our path to the European Union. The success of our country and people—economic, social, and success in building Ukraine's relations with the world—can be achieved as a common success of the whole of Europe," said the president.
He adds that for this purpose, Ukraine is gradually, not even stopping during full-scale war, strengthening institutions and legislative norms.
"I am grateful to everyone who contributes to this, who endorses the relevant decisions, who puts them into them," emphasized Zelenskyy.
Ukraine's EU accession
In its report on November 8, the European Commission recommended starting negotiations on Ukraine's accession to the EU. The decision will be made by EU leaders at the summit on December 14. The consent of all leaders is required to start negotiations.
Earlier, Deputy Prime Minister Olha Stefanishyna told RBC-Ukraine that there was a clear understanding that the country could be fully prepared to join the EU within two years from the start of the negotiation process.
In addition, Ukrainian President Zelenskyy on November 8 signed a decree obliging the Ukrainian authorities to prepare for negotiations on EU accession.
Details on Ukraine's accession negotiations with the EU are covered in RBC-Ukraine's material.