I fully support Ukraine's membership in NATO - Japanese Ambassador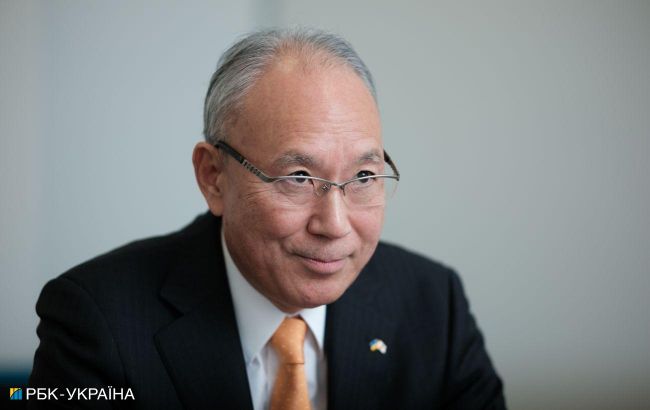 Ambassador of Japan Matsuda Kuninori (Vitalii Nosach, RBC-Ukraine)
The Japanese Ambassador to Ukraine, Matsuda Kuninori, has expressed full support for Ukraine's NATO membership in an interview with RBC-Ukraine.
"If you ask me whether peaceful relations between Russia and Ukraine are possible, I really hope that they will improve after the war. But we must remember that Ukraine is a victim and is being attacked without any provocation. Therefore, I fully support the idea of Ukraine's membership in NATO," said Kuninori.
The ambassador added that until NATO membership is realized, Ukraine, for understandable reasons, should establish a network of bilateral security guarantees to ensure that its sovereignty and territorial integrity will never be violated or attacked by any country.
Ukraine's NATO accession
Ukraine had planned to receive an invitation to join the Alliance during the summit in Vilnius this summer. Kyiv understands that it can only join NATO after the conclusion of hostilities but intended to receive a sort of political signal from allies.
NATO Secretary-General Jens Stoltenberg recently stated that Ukraine will receive an invitation when all allies agree and conditions are met.
Specifically, NATO member countries, during the summit, agreed that Ukraine can join the Alliance without a Membership Action Plan through a somewhat simplified procedure.