Hungary to conduct poll among citizens on Ukraine's EU membership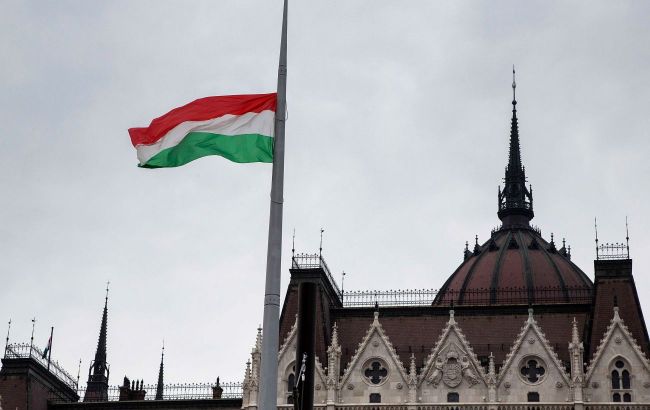 Photo: Hungarian government to ask citizens their opinion (Getty Images)
Hungary plans to conduct a public opinion survey regarding Ukraine's EU membership during the thirteenth annual National Consultation, according to Tamás Menczer, the state secretary of the Hungarian government.
In the video announcement of the upcoming National Consultation, Menczer asked Hungarian citizens whether they believe Ukraine belongs in the European Union.
The subsequent text encourages citizens to answer "no" to the main question of the consultations. After watching this video, a "good voter" from the government party will clearly know what the "correct" answer to the government's question is.
"There is currently a war in Ukraine, so if the country were to be admitted to the European Union, then the war would be brought into the community, and a significant part of the EU resources would also go to Ukraine," said Menczer.
By this statement, he implied that EU membership would entail some military commitments, and the admission of Ukraine could happen soon, given the current state of war.
However, the truth is that Ukraine's EU membership does not impose any military obligations on EU members, and all the country's commitments can be jointly resolved.
Hungary's position on Ukraine's EU Membership
European Commission previously recommended EU countries to start accession negotiations with Ukraine. Hungary's Minister of Foreign Affairs Peter Szijjarto stated that his country opposes Ukraine's entry into the EU until the end of the war with Russia.
He also noted that if Ukraine joins the EU, the war "will enter the bloc, which no one wants."
According to Szijjarto, Hungary does not support the start of negotiations on Ukraine's accession to the European Union.
At the same time, Ukraine hopes that EU countries will support the start of accession negotiations on December 14, during the summit of the leaders of all EU member states.
Recently, the Secretary of the National Security and Defense Council of Ukraine, Oleksiy Danilov, stated that Ukraine is ready to compromise to achieve the goal of becoming a member of the European Union.