Hungary сoncerned Ukraine's EU membership could bring conflict into bloc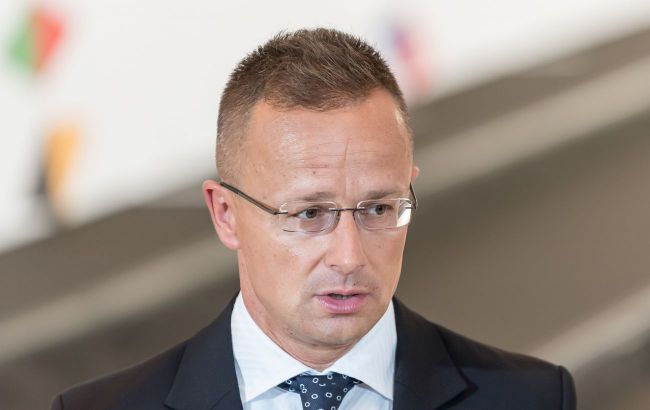 Peter Szijjarto, the Minister of Foreign Affairs of Hungary (Photo: Getty Images)
Hungary believes that Ukraine cannot become a member of the European Union until the war with Russia is concluded. This is supposed to avoid "bringing the war into the bloc," according to the Minister of Foreign Affairs of Hungary, Peter Szijjarto.
A Hungarian official states that as a result of Ukraine's entry into the EU, the war "will enter the bloc, which no one wants," so the country supposedly cannot be admitted to the EU until peace is achieved.
Szijjarto accuses Ukraine of "violating EU principles regarding national minorities."
"As the European Commission also believes that Ukraine has not met the conditions for membership, we do not consider any further steps in negotiations regarding Ukraine's accession to be timely," he added.
At the same time, the Minister of Foreign Affairs of Hungary supported the discussion of the future EU policy towards Ukraine.
"Ukraine is in a state of war, and we see that neither freedom of the press nor freedom of speech is observed, and we see that elections are not being held. Obviously, it would be absurd for institutions or member states of the European Union to assess how the institutions of the rule of law are functioning in Ukraine under such conditions," the minister stated.
The EU disagrees with this position
Today, on November 8, the EU Ambassador to Ukraine, Katarina Mathernova, stated that she expected a decision to start membership negotiations with Ukraine in December.
"This is the European Union, it has 27 member states, and decisions require unanimity. Sometimes it's hard. But I have all expectations that it will be a unanimous decision in your favor in December. Because you really have done an extraordinary job," she emphasized.
Eurocommission report
Today, on November 8, the European Commission published a report on the progress of Ukraine and other candidate countries on the path to EU membership. In particular, the Commission recommended starting accession negotiations with Ukraine.
To start such negotiations, the consensus of all 27 EU member states is required. It is expected that the leaders of the states will consider this issue at the summit on December 14.