Hungary's parliament again postpones Sweden's NATO application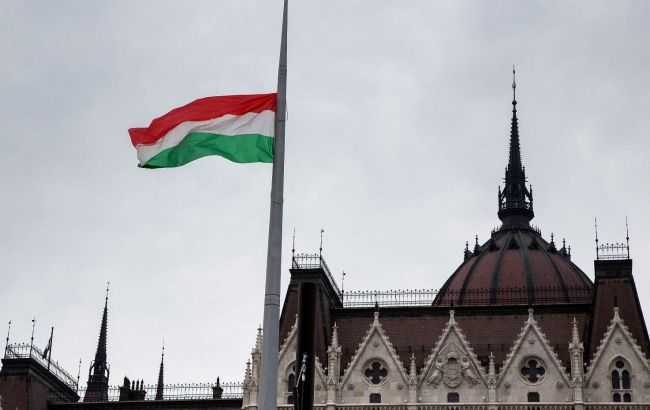 Hungary's parliament delays ratification of Sweden's NATO accession (Photo: Getty Images)
The Parliament of Hungary is not yet ready to ratify Sweden's application to join NATO. This issue is off the agenda of the upcoming parliamentary session despite expectations and previous assurances, according to Euractiv.
As the publication notes, it has been one and a half years since Sweden decided to apply for NATO membership. Despite Budapest's promise not to be the last to ratify Sweden's application, it seems inevitable as Turkey approaches approval.
Progress is observed in Ankara: the parliamentary committee on foreign affairs is set to vote on this matter on November 16. Then, ratification by the Turkish parliament could happen quickly.
According to Euractiv, President Recep Tayyip Erdogan plans to announce positive news in Berlin on November 17, where he will meet with German Chancellor Olaf Scholz.
Problematic country
Meanwhile, when the Hungarian parliament convenes next week in Budapest, this issue will not be on the agenda, as the Hungarian parliament is not ready to ratify Sweden's NATO application, confirmed by MP Agnes Vadai.
Earlier, Prime Minister Viktor Orban stated that Hungary's approval by parliamentary ratification is a mere formality, as the issue has already been discussed and resolved in committees.
The voting has been postponed several times recently. Hungarian politicians demand explanations regarding criticism of the country's democratic development, similar to concerns expressed by many other European politicians.
However, the Swedish government is confident that Hungary will not pose obstacles. "We have not discussed it today, but the message has always been the same: that Hungary should not be the last country to ratify the Swedish application," said Defense Minister Paul Johnson in Brussels on November 14.
However, Budapest has become a problem for NATO regarding Alliance expansion and support for Ukraine. Hungary has criticized expanding its energy ties with Moscow. At the same time, the war in Ukraine continues, repeatedly calling for peace, demanding high standards of minority protection from Kyiv in exchange for creating a NATO-Ukraine Council and suspending EU funding.
Sweden's NATO accession
Sweden's NATO accession has been expected for about one and a half years. Stockholm had initially planned to join the Alliance together with Finland. Both countries reconsidered their policy of non-alignment after Russia's full-scale invasion of Ukraine. Finland joined NATO in June. All NATO countries except Turkey and Hungary ratified Sweden's application.
President Recep Tayyip Erdogan recently submitted the application to the country's parliament for consideration. He added that he would do his utmost to facilitate the parliamentary ratification of Sweden's NATO accession application.