Hungary donates ALV machines worth several mln euros to Ukraine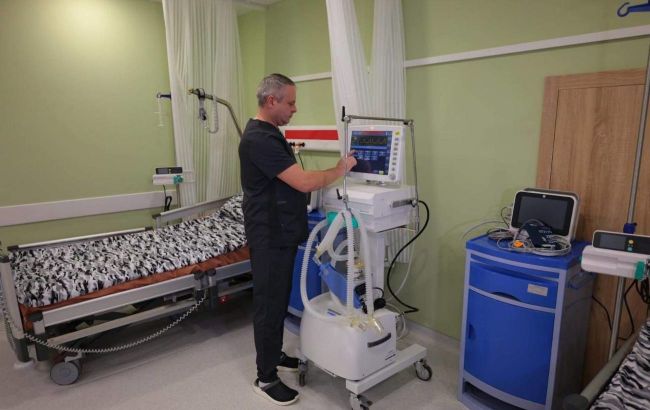 Hungary presented ALV machines worth several million euros to Ukraine (Photo: t.me/kozytskyy_maksym_official)
Hungary has donated over 100 ALV machines to Ukraine, with a reported value exceeding 3 million euros, according to Maksym Kozytskyy, the head of the Lviv Regional Military Administration, on Telegram.
He mentioned that the ALV devices were initially delivered to the Lviv region and subsequently distributed among medical institutions in the Odesa, Mykolaiv, Kherson, Kharkiv, Dnipropetrovsk, Zaporizhzhia, Sumy, Ternopil, Ivano-Frankivsk, Poltava, Donetsk, Lviv regions, and Kyiv.
Photo: ALV machines that Hungary gave to Ukraine (t.me/kozytskyy_maksym_official)
"In our region, the apparatus is already in service at a hospital providing assistance to soldiers, veterans, and civilians affected by hostilities," Kozytskyi mentioned.
He emphasized that this is a substantial enhancement for intensive care units, with the cost of one device exceeding 30,000 euros.
The official expressed gratitude to the Hungarian government for the decision to fund ALV devices for Ukraine.
It's worth noting that the artificial lung ventilation device is a medical tool designed to force oxygen and compressed dry air into the lungs, facilitating the saturation of blood with oxygen and the removal of carbon dioxide from the lungs.
Aid to Ukraine from Hungary
While Hungary provides humanitarian assistance to Ukraine, it refuses to transfer weapons amid the Russian invasion and has consistently blocked the allocation of funds for this within the European Union framework.
Budapest also obstructs the imposition of new EU sanctions against Russia and maintains cooperation with the aggressor country.
Recently, Hungary's Minister of Foreign Affairs, Péter Szijjártó, stated that his country will persist in blocking military aid to Ukraine, totaling 500 million euros, within the framework of the European Peace Fund.