Hungary to block further EU military aid to Ukraine - MFA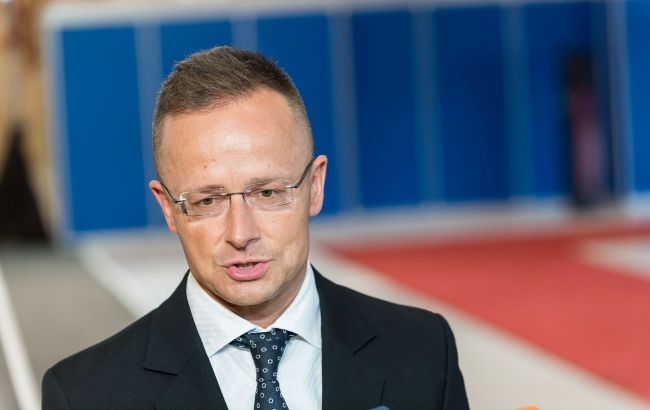 Photo: Hungarian Foreign Minister Péter Szijjártó (Getty Images)
Hungary will continue to block military aid to Ukraine amounting to 500 million euros under the European Peace Facility, says the Minister of Foreign Affairs of Hungary, Péter Szijjártó.
According to the minister, the blockade will persist until Ukraine provides "guarantees" to Hungary that it will no longer include OTP Bank or other Hungarian companies in the list of "international sponsors of war".
Szijjártó mentioned that during the meeting of the Council of Foreign Ministers of the European Union on November 13, Hungary had faced "pressure" to support the allocation of 500 million euros in aid to Ukraine. However, he emphasized that Budapest could not support the initiative without guarantees from Kyiv.
What preceded
Hungary has been blocking the eighth tranche of 500 million euros from the EU to Ukraine for several months.
Previously, Budapest demanded as a condition for unblocking that Ukraine remove OTP Bank from the list of war sponsors. However, the blockade continued even after Kyiv had fulfilled this condition.
In addition, there are plans within the EU to create a special fund of 20 billion euros to help Ukraine under the European Peace Facility. To approve such an initiative, the bloc is already developing a contingency plan, as revealed today by the head of the Lithuanian Ministry of Foreign Affairs, Gabrielius Landsbergis.