Lithuania's Foreign Minister reveals backup plan for EU military aid to Ukraine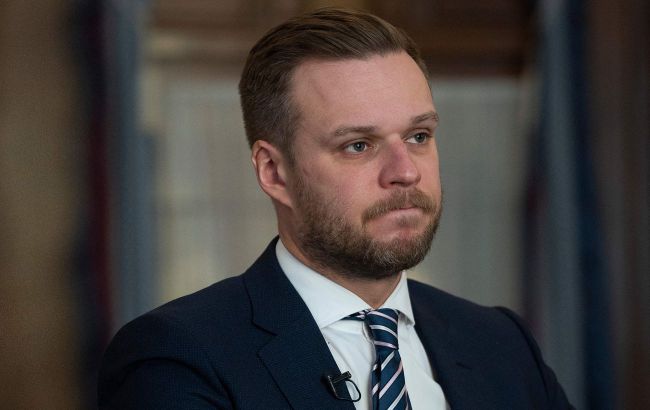 Lithuanian Minister of Foreign Affairs Gabrielius Landsbergis (Getty Images)
European Union states may agree to finance military assistance to Ukraine not by all 27 bloc members. This is a backup plan in case the format through the European Peace Facility is not approved, as Lithuanian Minister of Foreign Affairs Gabrielius Landsbergis told journalists before the meeting of EU foreign ministers.
The minister was asked about the prospects of approving military aid to Ukraine through the European Peace Facility.
According to Landsbergis, he sees chances to move forward on this issue.
"Some proposals are being made that the countries that do not want to participate could not be participating. This means that my country and other countries will be participating, and will bear more weight on their shoulders. And, Lithuania would be ready to do that... So it would be not 27, but a smaller group of countries," he said.
Assistance to Ukraine via the European Peace Facility
In July, the EU was considering the establishment of a special fund within the European Peace Facility to support the Ukrainian military. They wanted to allocate 20 billion euros for military aid over the next four years.
Brussels proposed that member countries cover the costs of purchasing and transferring ammunition, missiles, and tanks to Ukraine.
Afterward, the head of EU diplomacy, Josep Borrell, confirmed plans for 20 billion euros for Ukraine over the next four years. However, the initiative has not been approved yet.
According to Reuters, Germany has already criticized such a proposal.