Hungary could become first country to receive new German tank Panther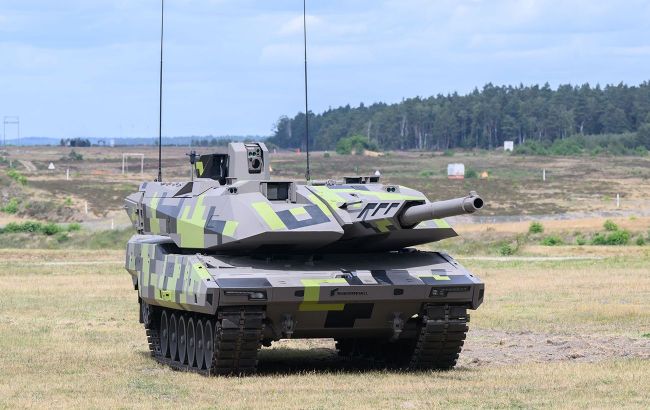 Hungary may acquire a new German tank Panther (Photo: Getty Images)
Hungary could become the first country to receive the new German Panther tank. What's more, Hungary is likely to manufacture tanks on its own territory, according to Handelsblatt.
According to the article, a fundamental agreement has been reached between the corporation and the Hungarian government that the Panther KF51 tank will be produced in cooperation with Hungary at the Rheinmetall plant on Hungarian territory.
According to the agreement, the government of Hungarian Prime Minister Viktor Orban is expected to pay Rheinmetall around 300 million euros.
However, since the contracts have not yet been signed, cooperation could still be jeopardized. Nevertheless, Orban personally spread the first hints on social media that Hungary could participate in the creation of a German-made combat tank.
Note: Panther is the concept of a new tank that Rheinmetall presented in the summer of 2022. It is a development based on the Leopard 2.
Rheinmetall supplies weapons to Ukraine
On July 25, Rheinmetall announced that Ukraine would receive two advanced SkyNet air defense systems, including airburst ammunition, in the second half of 2023.
Additionally, the German defense company acquired 50 Leopard 1 tanks from the Belgian company OIP Land Systems. Rheinmetall plans to refurbish them and send them to Ukraine.
Rheinmetall recently confirmed that Ukraine would receive the next-generation Luna reconnaissance air system from Germany. This is expected to happen in 2023.