Hezbollah has Russian missiles that they could use to strike U.S. ships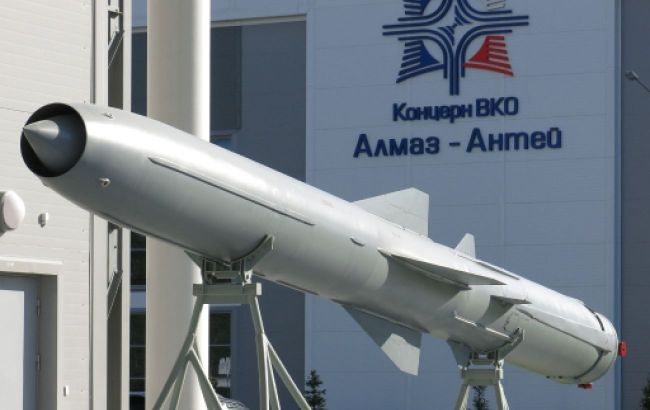 Hezbollah may possess Russian Yakhont missiles (photo: Wikipedia)
It has been reported that the Iran-affiliated group Hezbollah may possess Russian anti-ship missiles Yakhont (also known as P-800 Oniks), which could pose a threat to the U.S. Navy in the Mediterranean Sea, reports Reuters.
Reuters notes that last week, Hezbollah leader Sayyed Hassan Nasrallah warned Washington that his group had prepared something for U.S. ships deployed in the region.
Two sources in Lebanon familiar with the arsenal of the Iran-backed group suggest that he was referring to Russian-made Yakhont missiles with a range of 300 kilometers.
Reports from the media and analysts have indicated for many years that Hezbollah acquired these missiles in Syria. One source mentioned that Hezbollah's anti-ship capabilities have significantly advanced since 2006.
"There's the Yakhont, and of course there are other things besides it," the source said, without specifying further details.
The source added that the use of this weaponry by Hezbollah against enemy warships would signify the conflict escalating into a major regional war.
Three current and one former U.S. official stated that Hezbollah has assembled an impressive arsenal, including anti-ship missiles.
"We're obviously paying a lot of attention to that... and we're taking what capabilities they have seriously," one of the officials said.
What is known about Yakhot missiles
The P-800 Oniks (export name Yakhont) is a supersonic universal medium-range anti-ship missile of Soviet/Russian origin. It is designed for countering naval military formations and individual ships in conditions of strong enemy fire and radio-electronic countermeasures.
Additionally, it can be used against ground targets, with the range of target engagement being extendable.
Maximum speed: 884 m/s (Mach 2.6, or 3182 km/h) at altitude.

Speed near the surface: Mach 2 (2448 km/h).

Range: From 120 to 300 km, depending on altitude (export version Yakhont).
Hamas attack on Israel and the threat from Hezbollah
As a follow-up, on October 7, Hamas militants launched an attack on Israeli communities from the Gaza Strip. They killed and abducted Israeli soldiers and local residents. Some of their acts of violence were shared on social media.
In response, Israel initiated an operation against the militants, and the IDF struck their locations in the Gaza Strip. On October 14, Jerusalem announced the elimination of the senior figures responsible for the attack.
It's important to note that the Lebanese group Hezbollah has been actively supporting the actions of Hamas throughout the conflict. Hezbollah militants have also fired rockets into Israeli territory, prompting retaliatory strikes by the IDF.
On October 13, the deputy leader of Hezbollah stated that the group was supposedly ready to join the conflict alongside Hamas against Israel.
Furthermore, the Center for National Resistance reported that instructors from the Russian private military company Wagner were sent from Belarus to Syria to train Hezbollah militants.
More recently, Nasrallah threatened Israel with further escalation of the conflict.