Israel eliminates senior Hamas leader responsible for recent attack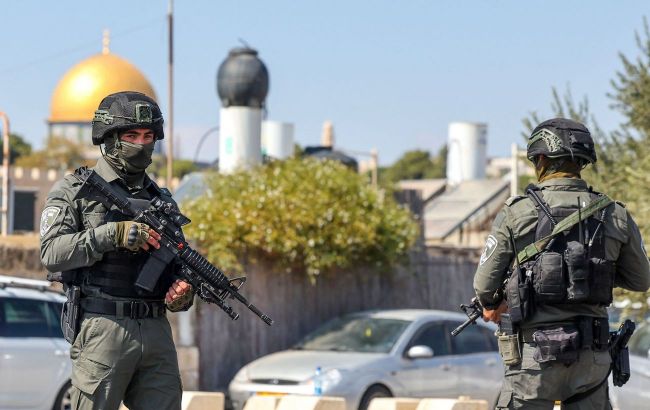 Illustrative photo (Photo: Getty Images)
The Israel Defense Forces announced the elimination of the top leadership of Hamas. The leaders of the militants orchestrated the attack on Israel last Saturday, October 7, according to the IDF.
The IDF eliminated the commander of Hamas' special forces, who directed the incursion by militants into southern Israeli communities last week. This refers to Ali Qadi, the commander of the so-called "Nuhba" unit.
According to Israel, Qadi was eliminated as a result of a drone strike on the Gaza Strip.
Based on the IDF report, Qadhi was apprehended by Israel in 2005 for his involvement in the abduction and killing of Israeli civilians. He was later released as part of a prisoner exchange in 2011.
כלי טיס של חיל-אוויר, בהכוונה מודיעינית של שב"כ ואמ"ן, חיסלו את עלי קאצ'י, מפקד בכוח הנח'בה של ארגון הטרור חמאס, שהוביל מתקפת טרור ביישובי עוטף עזה בסוף השבוע האחרון. בשנת 2005 עלי נעצר בעקבות חטיפה ורצח של ישראלים והוחזר כחלק מעסקת גלעד שליט. pic.twitter.com/BpfqdxEUeT

— Israeli Air Force (@IAFsite) October 14, 2023
Hamas' attack on Israel
On Saturday, October 7, Hamas militants from the Gaza Strip infiltrated southern Israel. This incursion was preceded by numerous rocket attacks on Israeli territory.
Throughout the week, both sides exchanged rocket attacks, and there are reports suggesting that Israel may be planning a ground operation.
This morning, the IDF announced that they had eliminated the Hamas leader Merad Abu Merad. He was responsible for the terrorist group's aerial system and also directed the attack last weekend.