Helped to destroy 'Minsk' and 'Rostov': Ukrainian Intelligence on 'people's satellite's' work for year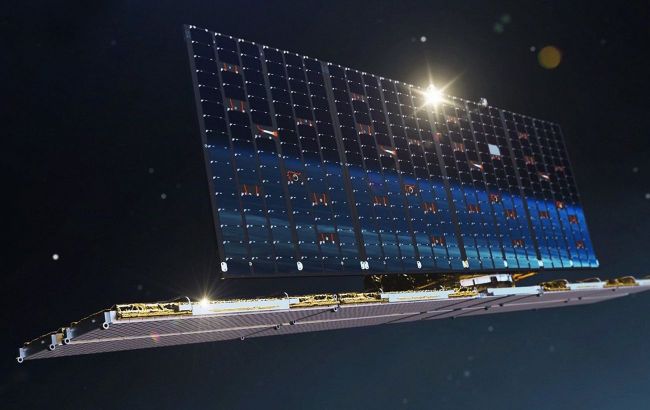 Ukrainian Intelligence told about the work of the "people's satellite" over the year (Photo: iceye.com)
The "people's satellite" ICEYE has aided Ukrainian forces in striking a ship and a submarine in Sevastopol Bay, according to the press service of the Main Intelligence Directorate of Ukraine.
The Main Directorate of Intelligence of the Ministry of Defence of Ukraine reminded that a year ago, on September 20, volunteers handed over the ICEYE satellite to Ukrainian intelligence.
"Over the past year, the 'people's satellite' has brought us a lot of benefits in our fight for freedom - its capabilities allow us to receive critically important reconnaissance data every day and destroy tons of enemy deadly equipment," the statement said.
For example, ICEYE played a crucial role in the strike on Sevastopol Bay on September 13 when the Russian landing ship Minsk and the submarine Rostov-on-Don were destroyed.
The Main Intelligence Directorate of Ukraine also released images of the Dyagilevo airfield in the Ryazan region and Russian air defense positions in the Belgorod region, which Ukrainian defenders also targeted.
"The people's satellite"
On August 18, 2022, the Serhiy Prytula Charitable Foundation purchased a satellite from the ICEYE company for 600 million hryvnias. Initially, funds were being raised for Bayraktars, but the manufacturer company, Baykar Makina, announced that it would provide Ukraine with drones for free. As a result, the funds were successfully raised in just three days.
Please note that the provided information is a factual summary and does not require translation.
The attack on Sevastopol
On the night of September 13, the Russian Ministry of Defense claimed that ten cruise missiles had been allegedly launched at the S. Ordzhonikidze Ship Repair Plant.
GUR confirmed the strikes on Russian naval targets and port infrastructure in Sevastopol, destroying the vessels Minsk and Rostov-on-Don. Later, General Lieutenant Mykola Oleshchuk, the Commander of the Air Force, hinted that the attack was carried out using long-range missiles from Western partners.
Images of the damaged Russian submarine Rostov-on-Don after the attack were also circulated online.