Heads of world's banks warn of possible crisis due to 'geopolitical escalation'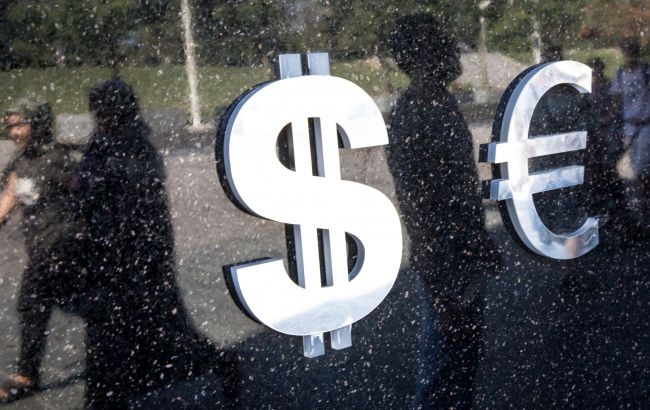 The global financial crisis is possible due to geopolitical escalation (Photo: Getty Images)
The leaders of the world's major banks are worried that the next crisis in the financial sector could be caused by increasing geopolitical uncertainty, according to Reuters.

The trigger for the next global financial crisis is likely to be geopolitical or political, according to Morgan Stanley Chairman and CEO James Gorman.
Gorman was one of more than a dozen top executives from international firms who spoke at the Global Financial Leaders Investment Summit hosted by the Hong Kong Monetary Authority.
"The challenges to democracy in some countries around the world are pretty evident," Gorman said.
Deutsche Bank CEO Christian Sewing said that markets are largely resilient to global events, but any lull is vulnerable to the risk of new developments.
"My biggest fear is that one more geopolitical escalation - and that can happen pretty quickly - and the markets at some point in time actually give up the calmness and then you have a market event," Sewing said.
The comments come as the unfolding conflict between Israel and Gaza adds uncertainty to the global economic outlook, the Russia-Ukraine war drags on, and tensions between China and the United States continue to rise despite efforts to bring the leaders of the two superpowers closer together.
Forecasts of the global economy
In October, the International Monetary Fund maintained its forecast for global economic growth in 2023 at 3.0%. The forecast for GDP growth in 2024 was lowered by 0.1 percentage points to 2.9%.
According to Pierre-Olivier Gourinchas, the Economic Counsellor and the Director of Research of the IMF, the global economy continues to recover from the pandemic, Russia's invasion of Ukraine, and the cost of living crisis.
At the same time, the World Bank believes that a significant increase in oil prices is likely if military operations in the Middle East escalate amid Israel's war with the Hamas group.