Head of European Commission hopes China to play positive role in achieving peace in Ukraine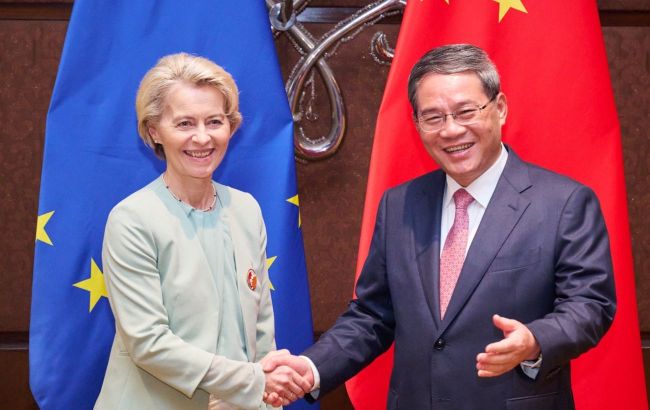 President of the European Commission Ursula von der Leyen and Chinese Premier Li Qiang (photo: Twitter)
The European Union sees China as an important partner in addressing global issues. Furthermore, the EU hopes that Beijing can play a positive role in achieving peace in Ukraine, states the President of the European Commission on Twitter.
Ursula von der Leyen held a meeting with Chinese Premier Li Qiang on the sidelines of the G-20 summit in New Delhi.
"Frank exchange with PM Li Qiang. China has a key role to play in the common efforts to find solutions to global problems. Development, climate change, the global impact of Russia's war on Ukraine. When it comes to the war, we hope China can play a positive role in achieving a just and lasting peace in Ukraine," she wrote.
G-20 Summit
The G-20 summit is taking place on September 9 and 10 in New Delhi.
Ukraine was not included in the list of countries invited to the G-20 summit. The organizers explained that this format was supposedly not created for discussing security issues.
Additionally, the Russian dictator Vladimir Putin will not be present at the summit. Instead, Russia will be represented by the Russian Foreign Minister, Sergey Lavrov.
The absence of China's President Xi Jinping and Putin, according to Bloomberg, will be used by the European Union to intensify its work with countries in the so-called Global South through high-level meetings with African leaders.