Hamas used North Korean weaponry to attack Israel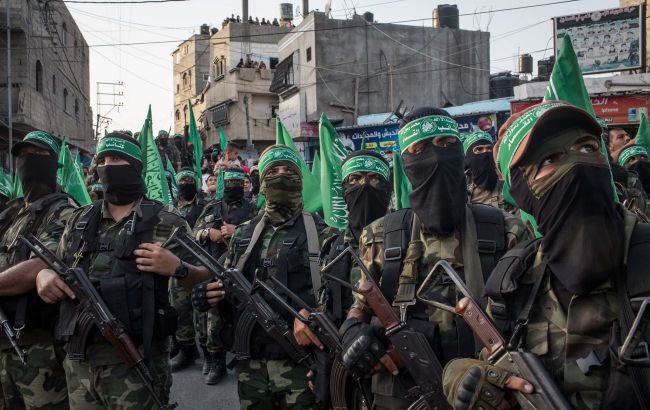 Hamas used North Korean weaponry to attack Israel (Getty Images)
Palestinian militants from the Hamas group used North Korean weapons to attack Israel, according to Israel's Ambassador to South Korea, Akiva Tor, Voice of America reports.
"In Gaza, as it is the one which attacks us, they use North Korean weapons," said Tor.
According to him, it is possible that this North Korean weaponry has been in Iran for quite some time.
"We will destroy these weapons in Gaza," he added.
What kind of weaponry it can be
Earlier, photos of F-7 rocket-propelled grenades, allegedly made by North Korea and used by Hamas, appeared online. The photos also showed rockets and machine guns of North Korean origin, supposedly captured by the Israeli Defense Forces.
Bruce Bechtol, a former intelligence officer at the U.S. Defense Intelligence Agency who is now a political science professor at Angelo University in Texas, says the F-7s in the photos that are "identified as looking like North Korean in origin, look that way to me as well."
North Korea's reaction
North Korea denies that Hamas used its weapons to attack Israel. Traditionally, North Korea has blamed the U.S. for spreading "groundless and false rumors" about the use of North Korean weaponry while attacking Israel.
Arms transfers from North Korea to Iran
The possibility of arms dealings between North Korea and Hamas first surfaced in 2009.
In December of that year, a North Korean plane carrying about 35 tons of weapons including rockets and rocket-propelled grenades was seized at a Bangkok airport while the aircraft landed there for a refueling stop. The next month, the Thai government submitted a report to the U.N. Security Council saying the weapons were headed to Iran.
The situation in Israel
On October 7th, Hamas militants from the Gaza Strip launched attacks on southern and central parts of Israel, firing thousands of rockets and projectiles. It is now known that 11 Ukrainians died because of the terrorist mass attack.
The New York Times reported that Israel had requested emergency aid from the U.S. amounting to $10 billion.
Today, the Israel Defense Forces (IDF) launched new strikes on Hamas headquarters in the Gaza Strip and the bank that financed their activities. They also killed militants who intended to plant explosives on Israeli territory.