Hamas must allow foreigners to leave Gaza - UK Foreign Secretary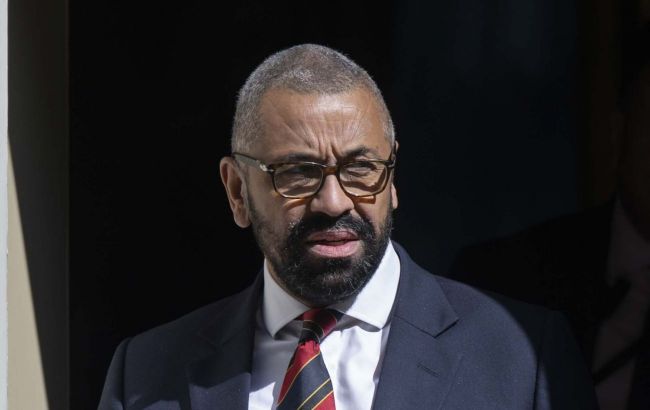 UK Foreign Secretary James Cleverly (photo: Getty Images)
The UK Foreign Secretary, James Cleverly, has called on Hamas militants to allow foreign citizens to leave Gaza, according to his Twitter.
The head of the UK's Foreign and Commonwealth Office emphasized that Britain is trying to negotiate a pause in the hostilities in the Gaza Strip to deliver more humanitarian aid to the region.
He stressed that the safety of British citizens is an absolute priority for his government.
"Hamas must allow foreign nationals to leave Gaza. We are working closely with Egypt and Israel to ensure that Brits can leave as soon as possible," Cleverly said.
Israel-Hamas war
On October 7, Hamas terrorists unexpectedly launched an attack on Israel. The militants killed and abducted both military and civilian residents. In response, Israel began regularly shelling the Gaza Strip.
On October 27, Jerusalem intensified its attacks on Gaza, and the Israel Defense Forces (IDF) announced an expansion of the ground operation. The territory of the Gaza Strip is being targeted not only by ground forces but also by aviation and the navy.
Negotiations between representatives of Israel and Hamas regarding the release of hostages reached an impasse, as the terrorists refused to guarantee the release of a significant number of foreigners.
Israeli Prime Minister Benjamin Netanyahu stated that his country would not agree to a ceasefire or cessation of hostilities, stating, "This will not happen because it is time for war."