Greece engaged in negotiations for joint ammunition production for Ukraine and the EU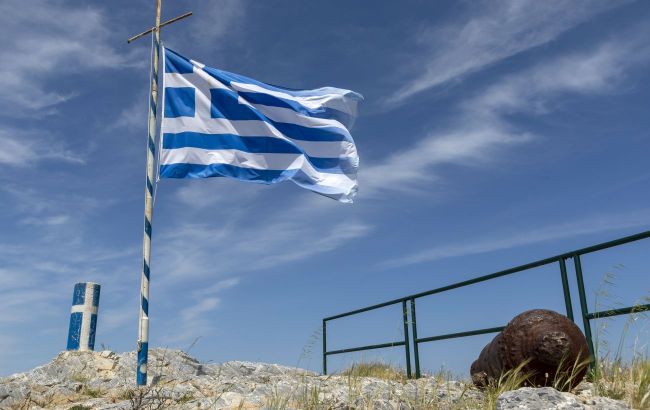 Greece plans to create joint production of ammunition for Ukraine and the EU (Photo: Getty Images)
According to Kathimerini, Greece is currently in discussions regarding the collaborative manufacturing of munitions intended for both Ukraine and the European Union. Hellenic Defence Systems, a Greek arms production company, is actively engaging with international munitions manufacturers to participate in the production program of 155 mm caliber projectiles. These efforts aim to provide support to Ukraine and bolster the ammunition reserves of the EU.
The negotiations are being conducted under a veil of absolute secrecy and are at an advanced stage. Anticipated results of these negotiations are expected in the near future, as the contract negotiation window closes on September 30.
Moreover, a closed meeting took place on May 10 in Brussels, involving representatives from prominent defense enterprises within the EU. During this meeting, Josep Borrell, the EU's High Representative for Foreign Affairs and Security Policy, appealed to the attendees to convey an initiative to their respective national governments. This initiative pertains to the swift production of one million projectiles for Ukraine by next spring, alongside the imperative to establish a substantial European stockpile of large-caliber munitions.
However, Hellenic Defence Systems is currently unable to independently produce the entire spectrum of required munitions. The company possesses the technical capability to handle the final stage of the production process, encompassing the assembly, packaging, and preparation of munitions.
Presently, efforts are directed towards seeking partners for the initial phase, which encompasses the fabrication of casings, charges, and other indispensable materials for munitions.
Ammunition for Ukraine
At the end of winter, it became apparent that Ukrainian forces were grappling with a shortage of artillery projectiles. Consequently, the European Council approved a decision in early May to extend aid to Ukraine in the form of 1 billion euros, earmarked for joint procurement of munitions and missiles. The plan involves the provision of one million projectiles to Ukraine.
Furthermore, in early June, the European Parliament endorsed a document advocating the expansion of European munitions and missile production. This European plan for augmented munitions and missile manufacturing came into effect in July.