Germany to send fighter jets to Romania - Reuters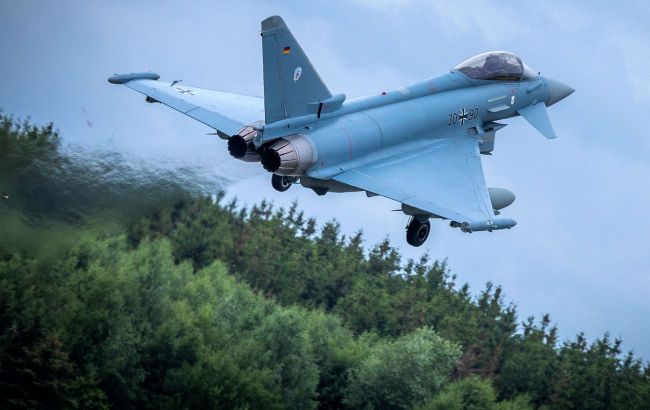 Eurofighter jets to be sent to Romania (Getty Images)
Germany will deploy four Eurofighter jets to Romania to support a NATO mission at the end of November, following the Russian attacks on Ukrainian ports along the Danube River, according to Reuters.
The attacks, which occurred just a few hundred meters from the Romanian border, and the discovery of drone debris in Romania have heightened the security threat to the military alliance, whose members have mutual defense obligations.
In September, NATO Secretary-General Jens Stoltenberg described the Russian attacks near the border as destabilizing, even though there were no signs that Russia intended to attack a NATO member.
A security source revealed that the first of 80 German military personnel will head to Romania and be stationed at a military base near Constanta.
In the past, the German Air Force has supported NATO missions in Romania. The alliance has bolstered its military presence on the eastern flank following Russia's invasion of Ukraine in 2022.
Romania's response to the Russian drone attacks on the Danube
Shortly after Moscow withdrew from the Black Sea grain trade agreement on July 17, it began attacking Ukrainian ports and warehouses along the Danube, evidently trying to disrupt the main alternate route for exporting agricultural products from Ukraine.
Among the targets were the Ukrainian ports of Izmail and Reni, both located across the Danube from Romania.
In response, Romania started relocating air defense assets closer to its Danube-bordering towns and added military observation posts and patrols to the region.
These measures, along with the deployment of four additional American F-16 fighter jets and the expansion of a no-fly zone, signal growing concerns in Romania and the NATO alliance that the conflict may spill over into their territory.