Romania bolsters defense near Ukrainian border on Danube River due to Russian drones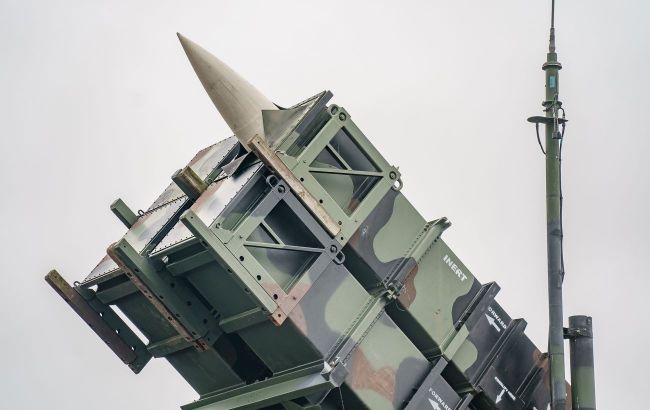 Romania deploys air defense near Ukrainian border on Danube River due to Russian drones (Getty Images)
Romania is moving its air defense systems closer to its towns along the Danube River on the border with Ukraine, where Russian drones have been attacking grain facilities, and is adding military observation posts and patrols to the area, according to Reuters.
These measures, along with the deployment of four additional American F-16 fighter jets and the expansion of the no-fly zone, are indicative of growing concern in Romania and the NATO alliance that the war may spill over onto its territory.
Shortly after Russia's exit from the agreement on Black Sea grain on July 17, Moscow began attacking Ukrainian ports and warehouses along the Danube, evidently attempting to block the primary alternative route for exporting agricultural products from Ukraine.
Among the targets were the Ukrainian ports of Izmail and Reni, both located across the Danube from Romania.
Incidents of drones crashing in Romania underscore the risk of misunderstandings between Russia and NATO, prompting Romanian armed forces to enhance security in the area to protect civilians, according to two anonymous agency sources.
The army has constructed two bomb shelters in the small town of Plauru, just a few hundred meters from Izmail, and residents of the larger area send mobile phone alerts when Russian drones are detected.
Last Friday, Romania's Ministry of Defense announced that about 100 American servicemembers and four F-16 Fighting Falcon aircraft of American design had arrived at the Borcea military airbase, located about 150 km south of Izmail.
Since mid-September, the ministry has also expanded the no-fly zone along the Ukraine-Romania border to 30 km inside Romania and up to an altitude of 4,000 meters as a deterrent against Russian drones intruding into Romanian airspace.
Romania is "not a target"
NATO Secretary-General Jens Stoltenberg told reporters in Kyiv on September 28 that there is no evidence that Russian strikes near the Ukrainian-Romanian border were a deliberate attack on Romania, but he called them "reckless" and "destabilizing."
Constantin Spinu, a representative of Romania's Ministry of Defense, also stated that there are no signs that Russia is targeting Romania, but the nature of the attacks on the nearest Ukrainian territory made it impossible to prevent all breaches.
"They (Russian drones) fly at very low altitudes, sometimes less than 200 metres (above ground) ... they are built in such a way that least reflects radar waves," he said.
Reuters sources in Romania's defense sector said they are not aware of any incidents where Russian drones intruded into Romania's airspace, and that three known cases of drone crashes or debris falling on the country's territory were not associated with explosive materials.
They also discussed a change in Russian tactics that could make mistakes more likely.
In July, when the Danube bombing campaign began in earnest, Russians had more targeted success because Ukraine had not set up extensive air defence systems in the area.
Now that it has, attack drones tend to be flying lower, making them harder to hit, they often follow the course of the Danube and arrive in swarms, possibly involving dummy drones, to try to exhaust Ukraine's defences, the sources said.
Russia has been using drones to attack Ukrainian ports on the Danube. In particular, on September 26, a Shahed drone attack on the southern Odesa region damaged the ferry crossing over the Danube between Ukraine and Romania.