Shahed's attack on Danube ferry crossing taken down from Romanian shore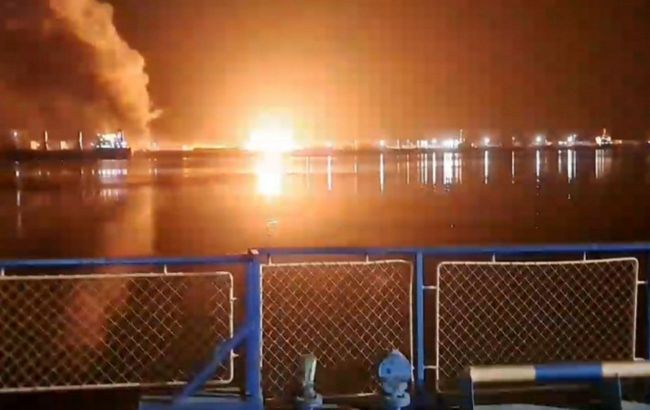 Attack on the Ukrainian point on Danube was filmed from the Romanian side (fPhoto: facebook.com/gabor.petru.18)
During the strike in the south of the Odesa region, the ferry crossing across the Danube, known as "Orlivka-Isaccea," between Ukraine and Romania was affected, according to the Romanian agency Digi24.
According to their information, the crossing point in Isaccea is completely closed due to today's shelling from the Ukrainian side (Orlivka, Izmail district). Two ferries that provide transportation from one side of the Danube to the other are anchored on the Romanian shore.
Footage taken from the Isaccea customs area shows massive flames from explosions. The person capturing the video is heard shouting to their colleagues on the barge to evacuate the port as quickly as possible.
Citizens of Isaccea reported hearing loud noises and seeing five to six drones during the night.
Night attack
The Overnight Shaheds strike on September 26 was aimed at the port and border infrastructure in the Odesa region.
Oleh Kiper, the head of the Odesa Regional State Administration, reported that Russian terrorists conducted a two-hour attack using kamikaze drones in the Odesa region.
"The air defense forces worked extremely intensively. Most of the drones were shot down. Unfortunately, in the Izmail region, there were hits on port infrastructure," he wrote.
According to his information, two men were injured, truck drivers. One received medical assistance on the spot, while the other was hospitalized with a severe hand injury. The border crossing point building, warehouse facilities, 30 trucks, and 6 lorries were damaged.