Stoltenberg explains NATO's lack of response to the downing of Russian drones in Romania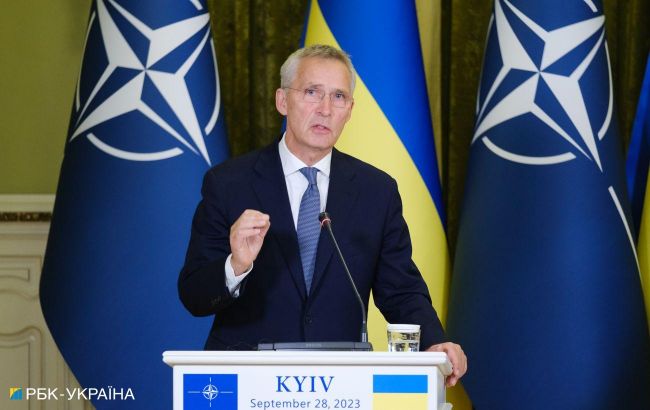 NATO Secretary-General Jens Stoltenberg (Photo: RBC-Ukraine, Vitalii Nosach)
NATO Secretary-General Jens Stoltenberg, during a press conference in Kyiv, declared that NATO had taken no action regarding the fall of Russian drones or their debris in Romania and Poland, as it was not considered a deliberate attack on a NATO ally.
He stated that there was no indication that the falling debris from drones onto Romanian territory was a deliberate attack on a NATO ally.
The Secretary-General added that in response to the current events, the Alliance is reinforcing its presence on the eastern flank, including deploying fighter jets to Romania for air patrols.
Background
On the night of September 4, when Russians attacked the Odesa region, debris from a Russian "Shakhed" drone fell on Romanian territory.
Subsequently, in Romania, debris from Russian drones that targeted Ukraine's port infrastructure was found twice.
In late April, near the Polish city of Bydgoszcz, debris from an object resembling a missile was discovered, with Russian inscriptions reported on it.