Germany's military aid to Ukraine set to double - Reuters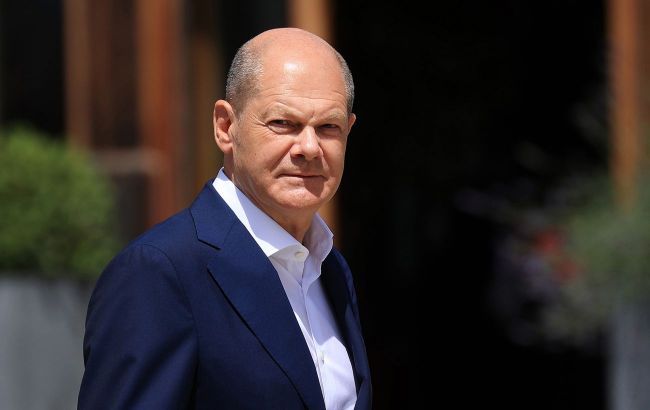 Photo: Germany's Chancellor Olaf Scholz (Getty Images)
Chancellor Olaf Scholz's ruling coalition in Germany has reached a preliminary agreement to double military aid to Ukraine to 8 billion euros next year, reports Reuters.
In particular, it is stated that if approved by parliament, where Scholz's party has a majority, this increase would allow Germany to raise its defense spending to 2.1% of gross domestic product, exceeding the promised 2% by all NATO member states.
It is also reported that lawmakers from Scholz's Social Democrats, Free Democrats, and the Green Party had agreed on the spending increase during negotiations on the federal budget project for 2024 before the official meeting of the budget committee of the Bundestag - the lower house of parliament - on Thursday, November 16.
Germany to increase aid to Ukraine
On November 11, Bild reported that Germany would double its military aid to Ukraine in 2024. Instead of four billion euros, eight billion euros would now be allocated.
Germany's aid to Ukraine
Germany is one of the countries providing assistance to Ukraine, offering military, political, and financial support.
In particular, Berlin has provided various types of artillery, Leopard tanks of older and newer modifications, IRIS-T and Patriot air defense systems, ammunition, vehicles, drones, and other types of weaponry.
Earlier, the German government announced that it was allocating 200 million euros to Ukraine. The funds will be used for the country's reconstruction.
In addition, Germany recently provided Ukraine with a new package of military aid, including components for IRIS-T air defense systems, armored vehicles, and various drones.