Germany provides Ukraine with drones, 6 Gepard tanks, and ammunition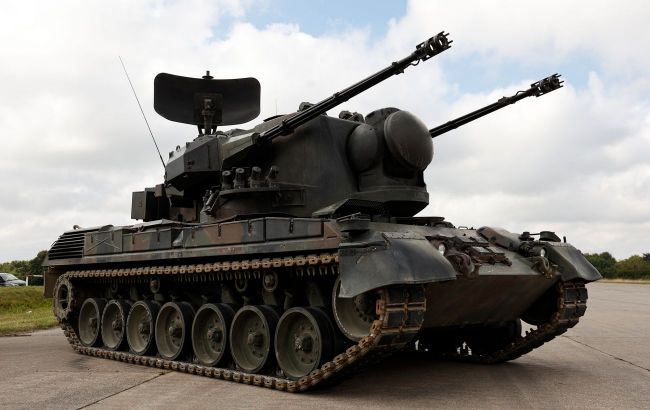 Germany gives Ukraine drones, 6 Gepard anti-aircraft guns and ammunition (Getty Images)
Germany has delivered a new package of military assistance to Ukraine, which includes reconnaissance drones, Gepard self-propelled anti-aircraft artillery units, and thousands of rounds of ammunition for these systems, reported the German government.
The new aid package consists of the following items:
6 Gepard 1A2 self-propelled anti-aircraft artillery units and over 15,000 rounds of ammunition.
20 RQ-35 Heidrun reconnaissance drones.
13 Vectror reconnaissance drones.
10 Bandvagn 206 all-terrain vehicles.
2,600 smoke grenades.
In addition, Ukraine's military has received ambulance vehicles and dental sterilizers.
Germany's aid to Ukraine

Germany has been consistently providing military aid packages to Ukraine.
Recently, Ukraine received its first shipment of 10 Leopard 1A5 tanks from Germany.
Prior to that, Berlin sent another military aid package to Ukraine, which included equipment for the new IRIS-T SLM anti-aircraft missile systems, heavy transport vehicles, anti-aircraft systems to counter the threat of Shahed-136 and other drones, as well as ammunition and other supplies.
Furthermore, this year, Ukraine is set to receive two advanced Skynex air defense systems from Germany.