Germany delivers first 10 Leopard 1 tanks to Ukraine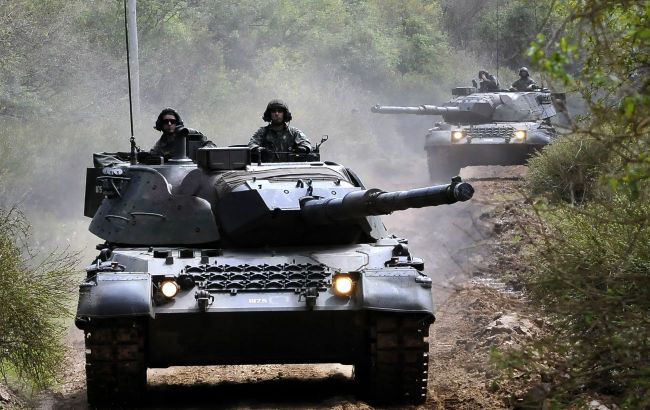 Germany delivers the first 10 Leopard 1 tanks to Ukraine (Photo: Wikipedia)
According to the German government, Ukraine has received the first batch of 10 Leopard 1A5 tanks from Germany, as part of a larger deal that will see Berlin supplying over 100 tanks of this type to the Ukrainian defense forces.
Military aid package also includes 20 MG3 machine guns for Leopard 2 tanks, BMP Marder armored infantry fighting vehicles, and engineering tanks Dachs.
In addition to the tanks and weaponry, the assistance package comprises:
1,035 rounds of 155mm caliber ammunition
1,064 smoke shells of 155mm caliber
Bridging systems and 12 trailers
10 ground surveillance radars
16 Zetros trucks
4 patrol cars for border patrols
100,000 medical kits
Leopard 1 for Ukraine
Germany has committed to providing Ukraine with over 100 Leopard 1 tanks by the end of 2023.
The Leopard 1 tanks are equipped with a 105mm gun and a paired MG3 7.62mm machine gun. These tanks were considered the main battle tanks of Germany until the 1980s.
Among the tanks being delivered, the Leopard 1A5 version represents the latest serial model. It is equipped with a computerized fire control system, the Krupp-Atlas Electronik EMES 18, which features a Carl Zeiss thermal imaging system based on the technology of the modern Leopard 2 tanks.