Germany delivers new military aid package to Ukraine: what it includes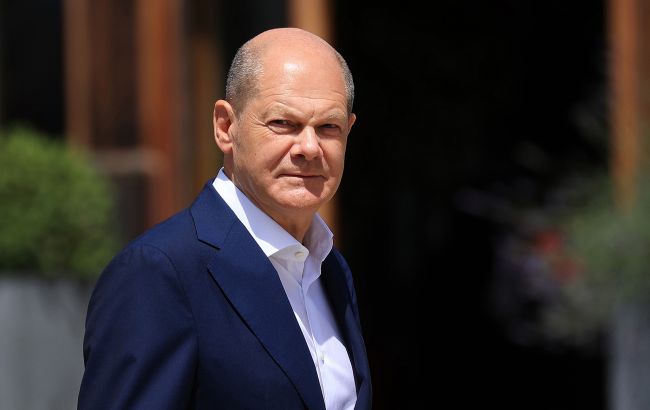 Photo: German Chancellor Olaf Scholz (Getty Images)
The new military aid package from Germany includes equipment for new IRIS-T SLM anti-aircraft missile systems, heavy transport equipment, anti-aircraft guns against Shahed-136 and other drones, ammunition, and more.
The new aid package of July 13, 2023:
10 fire control centers for IRIS-T SLM air defense systems;
10 targeting laser systems for the IRIS-T SLM system;
six Gepard self-propelled air defense systems (previously 34);
another 6000 rounds of ammunition for Gepard;
3,230 155-mm shells (previously 24,000);
1184 155-mm smoke rounds;
24,192 40-mm ammunition rounds (previously 83,520);
Beaver bridge paver (previously nine were transferred);
bridge for Beaver (previously four);
8x8 HX81 truck tractor (previously 31);
four semi-trailers (previously 23);
two sets of spare parts for Vector drones;
five patrol off-road vehicles (previously 154).
Military assistance from Germany
Recently, it became known that Germany will allocate 381 million euros of aid to Ukraine. The money will be used for humanitarian needs.
Germany also plans to transfer dozens more Gepard anti-aircraft guns to Ukraine. We are talking about 45 anti-aircraft guns.
Recently, Germany handed over a new package of military aid to Ukraine. It includes a TRML-4D air defense radar and demining equipment.