German Taurus missiles will not change course of war in Ukraine - Pistorius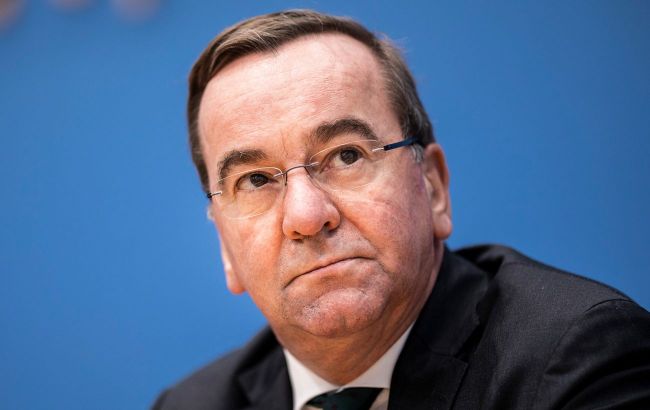 German Defense Minister Boris Pistorius (Getty Images)
Germany has not yet made a decision regarding the supply of long-range Taurus missiles to Ukraine. They believe that this weaponry will not change the course of the war game in Russia's war against Ukraine, according to the German Minister of Defense, Boris Pistorius, during the NATO Talk conference.
According to Pistorius, the German government has not yet determined whether to supply long-range missiles to Ukraine. The hesitation is due to some believing that it won't significantly impact the course of the ongoing conflict.
Pistorius noted that there is no news yet regarding the resolution of this matter, but he emphasized that "Germany will not ignore its own interests." However, he did not clarify what he meant by this.
He stressed that the German government continues to scrutinize each step before supplying arms, and these decisions are made with great difficulty.
"I don't think the missiles will be a game changer. The ATACMS, which the U.S. sent [to Ukraine], has a range of 160 km, and the Taurus has a range of 500 km. This is a completely different system," said the German Minister of Defense.
The minister also reminded that Germany is the second-largest supplier of arms to the Ukrainian Armed Forces, with the United States remaining in the first place.
Taurus missiles for Ukraine
Ukraine has been requesting Taurus cruise missiles from Germany for several months now. This weaponry is capable of hitting targets at a distance of up to 500 km.
Earlier in October, German media reported that the German government had no plans to supply long-range Taurus missiles to Ukraine in the near future.
Before that, The Wall Street Journal reported that the missile deliveries were postponed because Germany feared direct confrontation with Russia. Berlin believes that deploying the missiles would require sending its specialists to Ukraine.
In September, the German Minister of Defense, Boris Pistorius, stated that the supply of ATACMS missiles from the United States to Ukraine did not automatically mean that Berlin would unlock the issue of transferring Taurus missiles.
Also, yesterday, Ukraine's Minister of Foreign Affairs, Dmytro Kuleba, stated that Ukraine would overlook Germany's reluctance to transfer Taurus cruise missiles if Berlin provides our country with additional air defense systems ahead of a challenging winter.