German Taurus missiles transfer: Expert explains the complexity for Ukraine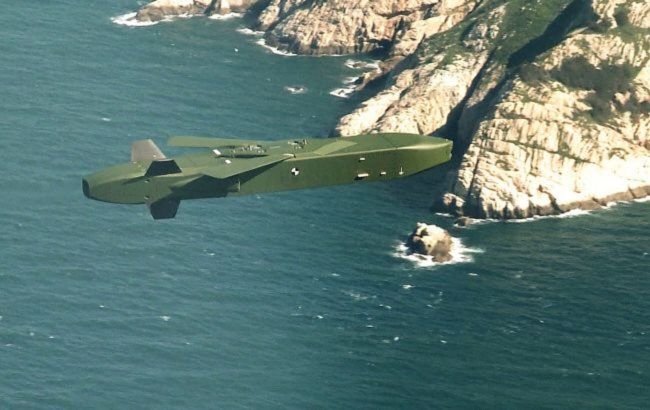 Photo: Taurus rocket (Getty Images)
As noted by Ivan Kyrychevskyi, an expert from the Defense Express Media and Consulting Company, Taurus, Storm Shadow, and SCALP were developed as part of a unified European project called Apache back in the 1980s. At that time, Europeans chose not to purchase cruise missiles from the United States and instead decided to develop their own.
"Storm Shadow and SCALP are two types of long-range air-launched missiles that are most common in Europe. Spain has several dozen Taurus missiles, but they still need Germany's permission for transfer. As for Taurus, there is another question - what to launch them from," the expert explained.
He added that the standard carrier for Taurus could be the Swedish Gripen. However, it seems that the prospects of obtaining these fighters are even more distant than those for Taurus.
It's worth noting that the F-16 fighters that Ukraine expects to receive in the first half of the next year are not designed for launching German missiles.
Ultimately, if Berlin grants permission, the solution may be similar to what was done with Storm Shadow and SCALP. As a reminder, for the use of these missiles, Ukrainian experts modified domestic Su-24 aircraft, using a pylon adapter from the Tornado strike aircraft.
Taurus missiles
Earlier, the media reported that Ukraine had officially requested Taurus missiles from Germany, but Berlin did not proceed with the transfer.
At the end of July, German journalists reported that there was increasing support within the government and parliament for the transfer of Taurus missiles to Ukraine.
Furthermore, according to Spiegel, Chancellor Olaf Scholz intends to introduce technical modifications to the missiles to prevent Ukrainian military strikes on Russian territory, but this does not apply to the territory of the occupied Crimea.
Meanwhile, former Defense Minister Oleksii Reznikov is optimistic about the Taurus issue. He believes that the overall transfer process should take less than a year.
Moreover, Secretary of the National Security and Defense Council of Ukraine, Oleksiy Danilov, believes that it's not mistrust of Ukraine that is holding back the German government but rather the fear of upsetting Moscow.
At the same time, the Chair of the Defense Committee of the Bundestag, Mari-Agnes Strack-Zimmermann, considers that Scholz is the only one within the coalition blocking the supply of Taurus cruise missiles to Ukraine.